Tics in Kids and What to Do About Them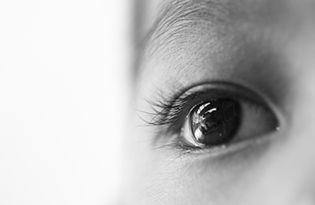 Shoulder shrugging, nose wrinkling, head twitching, throat clearing, eye blinking and more. Tics, by definition, are involuntary, brief (usually less than one second) motor movements that can happen anywhere from 10 to 100 times a day, says Scott Spies, pediatrician at Novant Health Matthews Children's Clinic.
"Tics are pretty common, occurring in approximately 20 percent of children at some point," he says. "Tics mostly occur between the ages of 6 and 10, and typically affect boys more than girls, 3 to 1." Tics don't occur during sleep, which is one clue that a tic, and not something else, is at play.
"Tics tend to be a good barometer of stress in kids," Spies says. "I encourage parents to use a child's tic as a gauge for when to back off and take it easy on them."
The biggest key is to downplay tics with your child. "The more you talk about it, the worst it gets, typically," Spies says. "The vast majority of tics in kids will go away in just a few months; it's very rare to see it go on more than a year, and even then most go away completely."
Parents should consult a pediatrician if tics last longer than a year, or cause distress or bullying in school. "The less you focus on tics, the better off children are," Spies says, adding that parents should never punish children for tics, which are out of a child's control.