Thomas Jefferson's Monticello Helps Us Understand Charlottesville's Tragedy
President Thomas Jefferson's plantation provides historical context for today's news cycle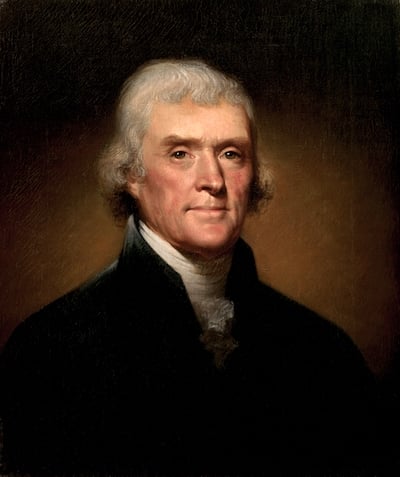 In the wake of the recent civil unrest in Charlottesville, Virginia, and President Trump calling out Thomas Jefferson as a slaveholder, it's time to put a visit to Monticello on your family's calendar.
I've been meaning to return to Thomas Jefferson's plantation since February, when archaeologists announced that they may have uncovered the living space of Sally Hemings.
Hemings was the enslaved woman with whom Thomas Jefferson is thought to have fathered six children.
Jefferson's conflicted beliefs about slavery—he drafted the Declaration of Independence to include strong statements against slavery while simultaneously being a slaveholder—are explored in Monticello's programming. Monticello has a simultaneous objective of drawing visitor attention to the enslaved people at his plantation, which is why the archeology project is important.
Monticello can help everyone in your family understand American racial history in a fuller context and offers families a way to discover the subject in age-appropriate ways. The historical site neither sensationalizes nor sugarcoats slavery.
Leslie Greene Bowman is President of the Thomas Jefferson Foundation, which owns and operates Monticello. In a statement following the riots in Charlottesville she said:
Monticello is an essential place to understand our history with slavery and the consequences we experience today. We strive to offer an honest, complicated, and inclusive view of the past. Much can be gained from bringing history forward into dialogue. ~Leslie Greene Bowman
Guided tours, including slave quarters on "Mulberry Row"
These tours are available at Monticello:
Guided Tour of Monticello's first floor comes with a Day Pass
You need the "Behind the Scenes" pass to see the second floor, the dome and other places in the house. Buy your tickets in advance; it sells out quickly
Guided "Slavery at Monticello" Tours (April-October) comes with a Day Pass
Guided "Gardens and Grounds" Tours (April-October) comes with a Day Pass
Mulberry Row laborers worked as skilled weavers, spinners, blacksmiths, tinsmiths, nail-makers, carpenters, house joiners, gardeners, stablemen, and domestic servants.