Things to Know About the CMS School Choice Lottery
What's new and different with the 2017-18 magnet programs?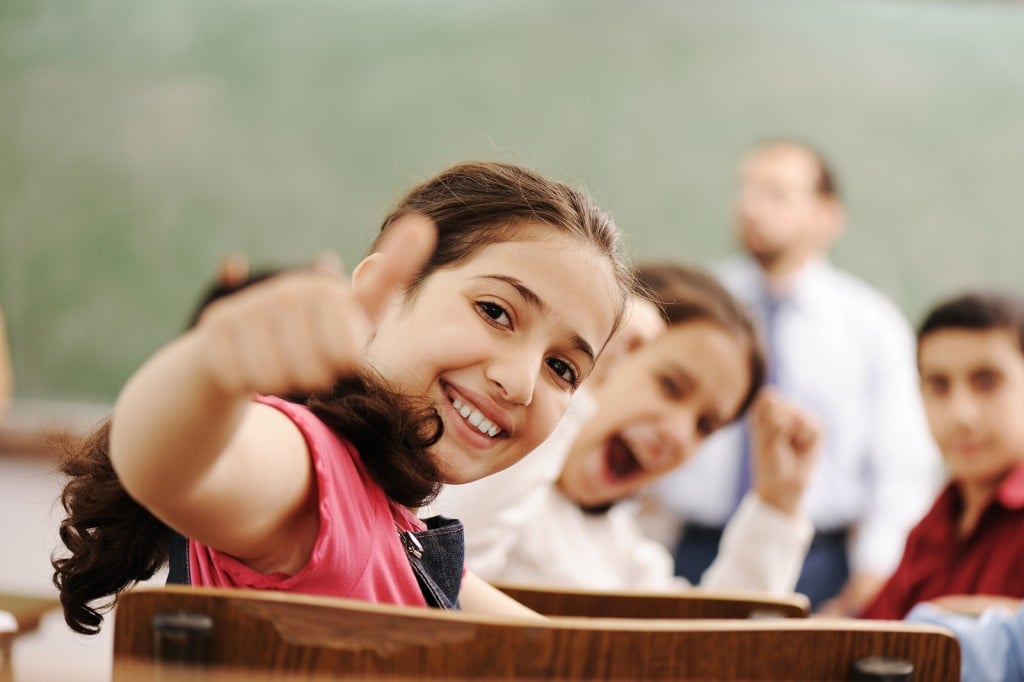 The School Options Lottery for Charlotte-Mecklenburg Schools is open. There are 22,444 magnet seats to be assigned in 2017-18, almost 12,000 more than in the past, through the school choice lottery. Parents interested in securing a magnet seat have until Feb. 14 to apply in the first round of the lottery, but must be enrolled in CMS by Jan. 24.
The round-up of magnet school and program choices includes:
Entrepreneurship
Middle Colleges
Early College
International Baccalaureate
World Languages and Language Immersion
Science, Technology, Engineering, Arts and Math (STEAM)
Visual and Performing Arts
Global Studies, Leadership & Military
Then you have the styles of learning:
Blended and Virtual Learning​
Learning​ Immersion and Talent Development​
Montessori
Traditional
---
So What's New?
A middle-high Montessori school is opening at the old J.T. Williams campus.
A computer science elementary magnet school is opening at the old Newell Elementary building off Old Concord Road. A computer science magnet program is being added at Paw Creek Elementary.
A health sciences magnet is being added at Billingsville Elementary on Randolph Road.
The Early College High School is opening a teaching program for students who want to be educators.
Marie G. Davis becomes a K-8 International Baccalaureate countywide magnet school.
The STEM program at Palisades Park Elementary is moving to Winget Park Elementary, which is less crowded than Palisades Park.
University Park Elementary is also adding orchestra and band to its Visual and Performing Arts curriculum and will provide instruments for students at no cost.
Options are good, and CMS is being true to its word by opening up new magnet programs. The goal is to provide students and families programs of interest with the thought that once kids are engaged in things that interest them, academic success will follow.
---
Socioeconomic Status: A New Part of the Process
Another difference in this year's lottery is the addition of a reporting socioeconomic status (SES) on your lottery application — that is reporting your range of household income. How this affects the lottery is tricky to explain. Some students who are already have a magnet seat at a magnet school are guaranteed seats next year, as are siblings entering into the same school. Those students fill many of the magnet seats allotted within each SES bracket.
Officials trust families not to "game" the system. "The most important thing isn't figuring out the system," says Ann Clark, CMS superintendent. "But it is finding a program that fits your student."
Each student/family will be assigned a low, medium or high SES rating and a select amount of seats will be portioned out within those SES brackets. This in addition to new, enticing programs at lower performing schools are two ways CMS hopes to balance the student population throughout the system.
And there's this:
---
Getting the Word Out
The marketing campaign by CMS is also different this year as they are trying to extend the message to all CMS parents. Don't be surprised if you see an ad about the school choice lottery on the big screen before a movie at a local theater.
You can learn more about individual magnet programs on the School Choices Lottery website. If you see a program that interests you, but you don't know much about the school, many schools are hosting open houses in the next couple weeks. If you have more questions about the lottery, you can also attend an information session (scroll down past open house dates to find info session dates).
Once you rise above the rhetoric and political banter, basically as a parent, you just want the best fit for your student. CMS hopes families can find their match through the magnet programs that most interest their child. As much as the Phase I plan with it's new SES parameter is a way to balance the socioeconomic populations at schools, superintendent Ann Clark says, "We are committed to providing options that will engage every student by meeting unique interests and learning styles. It is our mission to educate every child. Offering this wide range of choice will help us do that."