The Ultimate #FitFamilyChallenge Playlist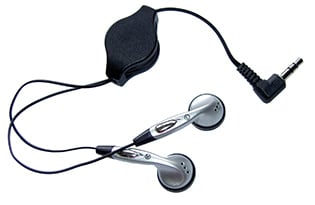 With the growing excitement of the Fit Family Challenge, what better way to say hello to a new healthy lifestyle for your family than great heart pumping music? Propel into this new lifestyle with songs from Miley Cyrus to Prince. Whether you're headed to the gym or having a jam session in the living room with the kids, shake it up with these songs that are guaranteed to get you moving. Break it up into 10 songs at a time for a 30 minute workout!
Tip: If you're jamming with the kids, make sure to download a censored version. 
1. Counting Stars – One Republic
2. Run the World (Girls) –  Beyonce
3. Welcome to the Jungle – Guns' N Roses
4. Roar – Katy Perry
5. Happy – Pharrell Williams
6. Stronger – Kelly Clarkson
7. Billie Jean – Michael Jackson
8. Vertigo – U2
9. Call Me Maybe – Carly Rae Jepsen
10. We Run the Night – Havana Brown
11. Dark Horse – Katy Perry
12. Born to Run – Bruce Springsteen
13. Radioactive – Imagine Dragons
14. Hey Ya! – Outkast
15. Hey Brother – Avicii
16. Scatmambo – Scatman John
17. We Can't Stop – Miley Cyrus
18. Neon Lights – Demi Lovato
19. Get Lucky – Daft Punk w/ Pharrell
20. Treasure – Bruno Mars
21. Let's Go Crazy – Prince
22. Bullet Proof – La Roux
23. Dance Again – Jennifer Lopez
24. Burn – Ellie Goulding
25. Drive By – Train
26. Turn Up The Music – Chris Brown
27. Thunderstruck – AC/DC
28. Yeah! – Usher
29. How I Feel – Flo Rida
30. The Time – Black Eyed Peas
Did you break a sweat? Don't forget to log your physical activity points for the chance to win prizes!
Read more: 


Want to register your family towards a happier, healthier lifestyle? Sign up for the Fit Family Challenge (it's free!) and be entered to win cool prizes every week through June 9.