The Top 5 Vitamins Your Kids Should be Taking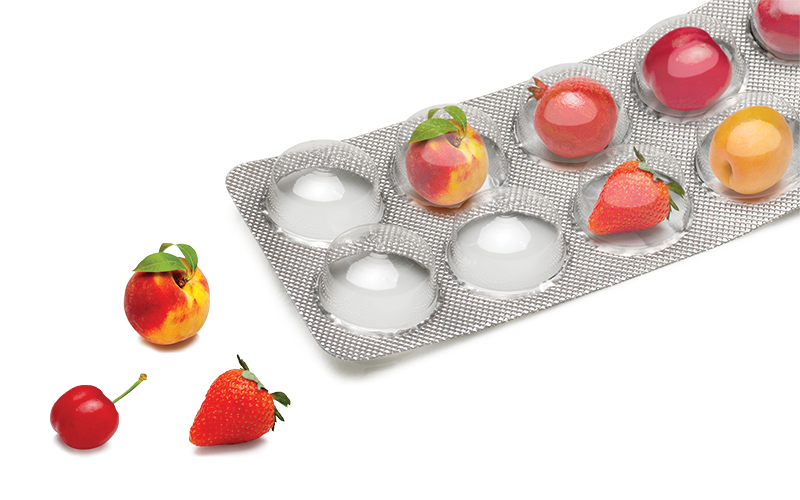 While kids who consume a well-balanced diet that includes healthy amounts of dairy, fruits, veggies, grains, protein and fats get most of the nutrients they need, vitamins are a good option for giving children's bodies what they need when blood tests show deficiencies in certain areas.
Wanda M. Koszewski, an associate professor and chair of the human nutrition department at Winthrop University in Rock Hill,South Carolina, recommends that parents encourage kids to eat a well-balanced diet so they get the vitamins their bodies need through food. She says there's a "delicate balance between what is good and what is too much" when it comes to vitamins in pill form.
There are five vitamins in particular that a growing child should consume in sufficient amounts or supplement his or her diet with when necessary, says Tracy Owens, a board-certified sports and clinical dietitian at Triangle Nutrition Therapy in Raleigh.
"We have to choose vitamins — our bodies can't make them, and they are important across the age spectrum," Owens says.
---
Vitamin A
Vitamin A is absorbed in the presence of fat and is essential for healthy eyes and skin cell production, a well-functioning and strong immune system, and good vision. It can be found in foods like liver, carrots, egg yolks, green leafy vegetables and fortified milk.
Daily Suggested Amounts*
0-6 months: 400 micrograms
7-12 months: 500 micrograms
1-3 years: 300 micrograms
4-8 years: 400 micrograms
9-13 years: 600 micrograms
14-18 years: 700 micrograms for females, 900 micrograms
for males
---
Vitamin D
Vitamin D helps bodies absorb calcium for healthy bones and teeth. Children can get the amount of vitamin D they need by consuming foods like milk and fatty fish, and by getting plenty of fresh air on sunny days, since vitamin D is absorbed through sun exposure.
Owens says breast-fed babies can get the vitamin D they need through adequate sun exposure and from their mother's breast milk. If breast-fed babies aren't getting enough, however, the American Academy of Pediatrics recommends they get 400 international units of vitamin D each day through a supplement. Babies who consume formula in place of or in addition to breast milk are already getting the recommended amount of vitamin D, since formula is already supplemented with it.
Daily Suggested Amounts*
Infants-12 months:
400 international units
12 months and older:
600 international units
---
Vitamin C
Vitamin C, also known as ascorbic acid, boosts immunity, protects cells, maintains healthy gums, heals wounds and helps make collagen — a protein that gives structure to hair, skin, nails, bones, ligaments and tendons. Vitamin C also helps bodies absorb iron, an important component of hemoglobin, which carries oxygen from the lungs to the rest of the body. Vitamin C can be found in broccoli, potatoes, citrus foods, red peppers and tomatoes. Owens says consuming too much vitamin C, however, can cause stomach problems like diarrhea and nausea.
Daily Suggested Amounts*
0-6 months: 40 milligrams
7-12 months: 50 milligrams
1-3 years: 15 milligrams (don't exceed 400 milligrams)
4-8 years: 25 milligrams (don't exceed 650 milligrams)
9-13 years: 45 milligrams (don't exceed 1200 milligrams)
14-18 years: 65 milligrams for girls, 75 milligrams for boys (don't exceed 1800 milligrams)
---
Vitamin K
Vitamin K is a fat-soluble vitamin that helps blood to clot and assists with ensuring proper bone health. Foods rich in vitamin K include kale, spinach, broccoli and edamame.
Daily Suggested Amounts*
0-6 months: 2 micrograms
7-12 months: 2.5 micrograms
1-3 years: 30 micrograms
4-8 years: 55 micrograms
9-13 years: 60 micrograms
14-18 years: 75 micrograms
---
Vitamin E
Vitamin E is an antioxidant that helps protect cells from damage caused by free radicals in the environment. Foods high in vitamin E include broccoli, peaches, nuts and whole-wheat products.
Daily Suggested Amounts*
0-6 months: 4 milligrams
7-12 months: 5 milligrams
1-3 years: 6 milligrams
4-8 years: 7 milligrams
9-13 years: 11 milligrams
14 years and older:
15 milligrams
If you choose to give your kids vitamins, Owens recommends bioavailability brands, which are high quality; come in a natural, nonsynthetic form; and are more likely to be digested and absorbed by your child's body.
*Source: National Institutes of Health Office of Dietary Supplements
---
Michele Jonczak is a Raleigh writer and mom to Holden (7), Hayes (5) and Emery (3).