The Secrets to Raising a Baby in Charlotte
15 of our favorite tips for local mamas, from pregnancy through preschool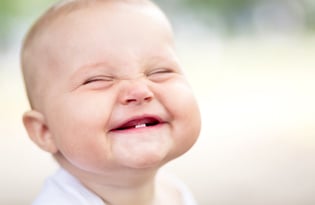 Whether you're expecting, in the sleep-deprived newborn phase, or in the throes of toddlerhood, raising a baby is no small feat. Luckily, Charlotte is a great place to be a parent, and there are lots of resources, activities, and options for parents with kids of all ages. Here are 15 of our favorite tips for local mamas, from pregnancy through preschool.
---
1. Get on a daycare waiting list, stat.
It sounds crazy, but if you're planning to have someone else watch your tot, it's crucial to start visiting daycares right away – even before you've got a bump. When you find one (or two) you like? Get your name on that waiting list. Immediately. Don't wait. Leaving your tiny human with someone else all day is hard enough; don't make it harder on yourself by procrastinating and having to settle for a daycare you don't love.
---
2. Make mom friends.
Find a mommy group on Meetup.com. Sign up for a baby massage class at Carolinas Medical Center and chat up the other parents. Put those social skills to work and make some new friends. No one understands what your life like better than other parents – especially parents who have kids the same age as yours.
---
3. Work it out.
---
If a new mama body isn't enough motivation to work out (exhaustion, anyone?), consider these two magical words: free child care. In Charlotte, YMCAs and Burn Bootcamp offer free child care while you hit the pool or treadmill. (OK, OK, it's not technically free since you have to be a member, but you can't put a price on your health, right? And if you drop off the kid once in a while just to indulge in a really long, hot shower, we won't tell.)
---
4. Get thee to story time.
You can (and hopefully do!) read to your own kids. But something magical happens when you and your kiddo join a bunch of other parent-kid duos for a group story time. Kids become enthralled. In Charlotte, head to the public library, where story times for various age groups move from location to location on a rotation. In addition, the Matthews branch and ImaginOn on 7th Street both offer daily family story time (check cmlibrary.org for schedules). The Charlotte Nature Museum offers story time on the third Friday of the month (free with $8 admission), and Discovery Place KIDS in Huntersville has daily story time from 10:45 a.m. to 1:45 p.m. every day (included with $10 admission).
---
5. Stroll the greenways.
Mecklenburg County has 37 miles of developed greenways. That's a lot of safe, no-traffic mileage to put on your stroller, and an easy way to get in some outdoors time. To find the closest path to you, visit charmeck.org.
---
6. Discover the local kids' museums.
---
Few cities are lucky enough to have kids museums as rad as Discovery Place and Discovery Place KIDS. The uptown location has rotating exhibits, a small aquarium, and lots of opportunities to learn about science, while Discovery Place KIDS in Huntersville is the ultimate venue for younger kids to explore. From water tables to a real (now retired) fire truck, kids can play, climb, pretend and work on those all-important fine motor skills. discoveryplace.org
---
7. Get your om on.
---
Finding your center is hard enough when you're not constantly juggling a tot and all of her accoutrements. But when you're ready to work on your core and bond with baby at the same time, head to Charlotte Family Yoga, where you can take Postnatal Mommy and Me or Parent and Child yoga classes. (Side note: They also offer prenatal yoga, classes for kids and tweens – and on-site childcare for $2.) Bellies and Babies also offers Mommy and Me yoga. Babies from newborn up are welcome.
---
8. Swim classes for baby.
---
Charlotte has made a name for itself as a city that grooms and attracts great swimmers (we're looking at you, Ricky Berens and Cullen Jones). It's never too early to get your baby accustomed to water, and our area has a wealth of options. From the YWCA and the YMCA locations with pools to the Mecklenburg County Aquatic Center and several private swim schools, such as Little Otter Swim School, Charlotte Aquatics and Charlotte Swim Academy, throughout the area, there's likely a pool offering lessons close to you.
---
9. Find a good babysitter (or two or three).
Someday, you're going to need someone to look after your little darling when daycare is closed. Many nanny placement services, like Purple Nanny, also vet babysitters, and Charlotte Care Services offers hourly, daily or weekly babysitting services in addition to a Mother's Helper service. Think background checks, CPR certifications, the works. Find a full list of local nanny placement and childcare service providers. Having parent friends with older kids and a roster of sitters they're willing to share is helpful too. (See also: No. 2 on this list.)
---
10. Get to your neighborhood park.
Even if your little nugget is months away from being ready for his first time down the slide, hanging out at your neighborhood park has its perks. Not only does it get the two of you out of the house, it's also prime for parent-friend spotting. And making parent friends with people in your neighborhood is almost as good as having them right next door.
---
11. Find a compatible doctor.
When it comes to pediatricians, Charlotte has a lot to choose from. But finding the right doctor for your child isn't always as straightforward as you might think. It's smart to do some preliminary interviews if you can: ask about the doc's philosophy on diet, exercise, vaccines and scheduling, and make sure you're comfortable with him or her before you make a decision. You'll be visiting the doctor's office more times than you can imagine in those first few years, and you want a doctor who makes you feel like you're a team-not a constant exercise in frustration. Find Charlotte mom-approved doctors.
---
12. Find some kid-friendly restaurants that you don't mind visiting yourself.
---
This is important. Small children and fancy restaurants (usually) don't mix well, but that doesn't mean every time you're hungry and don't feel like cooking you have to head to the nearest fast-food chain. Instead, give your favorite spots a once-over with some new priorities in mind: are they loud enough that a screamy or squealing child won't completely disrupt the place? Are the servers friendly? Do they have high chairs? Then you're golden. Some of our favorites: Krazy Fish in Plaza Midwood, Tupelo Honey in South End, and just any local diner (diners are practically made for young families). Browse our Family Dining + Kids Eat Free Directory for more kid-friendly recommendations.
---
13. Eat at 7th Street Public Market.
---
The market fulfills all of the requirements of No. 13 above, but it also offers free parking, close proximity to ImaginOn, plenty of room for strollers, food choices for all ages, coffee (a parental necessity), and best of all, you can buy wine and cheese to take home with you for later. 7thstreetpublicmarket.com
---
14. Stock up at consignment sales.
The Charlotte area has several large pop-up consignment sales in the spring and fall. Hosted by churches, moms' groups, preschools, and even the YMCA, these sales have everything from maternity and infant clothes to toys and baby equipment. Look for them in February and March and then again in the fall, usually August through October. These sales are a great way to get gently used goods at excellent prices – serious bragging rights included at no charge.
---
15. Get food delivered to your doorstep.
---
We're not just talking about pizza delivery. So after you've eaten all the meals friends and family brought after the baby came along, you may find you just don't always feel like shopping for groceries or cooking a meal. There are meal delivery services in town, such as Great Full Plates and Simply Fresh to You, that allow you to order meat-and-veggie meals from a weekly menu and have them delivered to your door. If you like to cook, but don't like to shop, check out The Produce Box that delivers fresh veggies and fruits, as well as meats, bread and cheese to your doorstep. And you can also use Harris Teeter's Online Shopping. Order online and they will have your items bagged and ready for pick up!
---
---
Aleigh Acerni is a freelance writer and mom to busy toddler.