The Polar Express™ in Concert Returns to the Belk Theater
In Partnership with the Charlotte Symphony Orchestra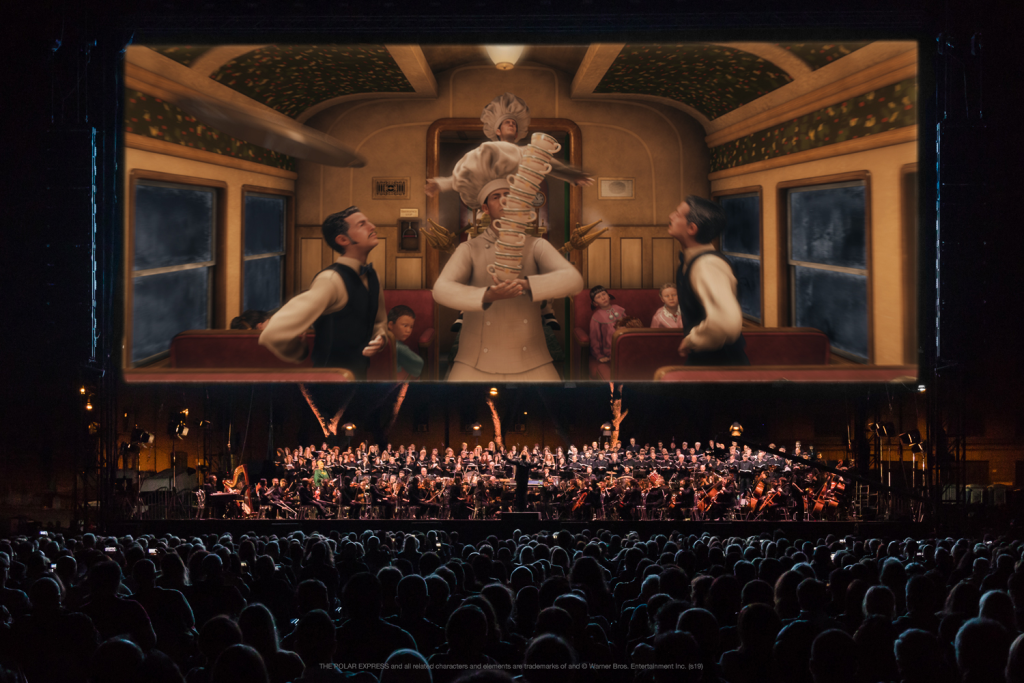 "It's Christmas Eve, and you're about to roller-coaster up and down mountains, slip-slide over ice fields, teeter across mile-high bridges, and be served hot chocolate by singing waiters more astonishing than any you can imagine. You're on The Polar Express!"
In 2004, Robert Zemeckis crafted a cutting-edge Christmas movie that would become a modern classic. The Tom Hanks-led adventure The Polar Express comes to life again for two days in uptown, with the Charlotte Symphony Orchestra's The Polar Express™ in Concert at Belk Theater. The performances arrive on Friday and Saturday, Nov. 25-26 (7:30 p.m.).
Christopher James Lees conducts the performances, with the Charlotte Master Chorale joining the symphony. Alan Silvestri's gorgeous score is performed alongside a massive projection of the film inside the theater.
The original film's success was partly due to how it pushed the boundaries of computer animation, with motion-capture technology used to relate performances by Hanks, Peter Scolari, Michael Jeter, Nona Gaye, and others. The film was nominated for three Academy Awards and a Golden Globe. The movie was based on the 1985 children's book of the same name, written and illustrated by Chris Van Allsburg.
To get your tickets now, head here. Through Nov. 26, the CSO is running a BOGO 50% off deal, with the code HOLIDAY22. (This specifically applies to price zones 1-4.)