The Pint-Sized Foodie: An introduction to YaMe Asian Noodles
The latest from our kid food critic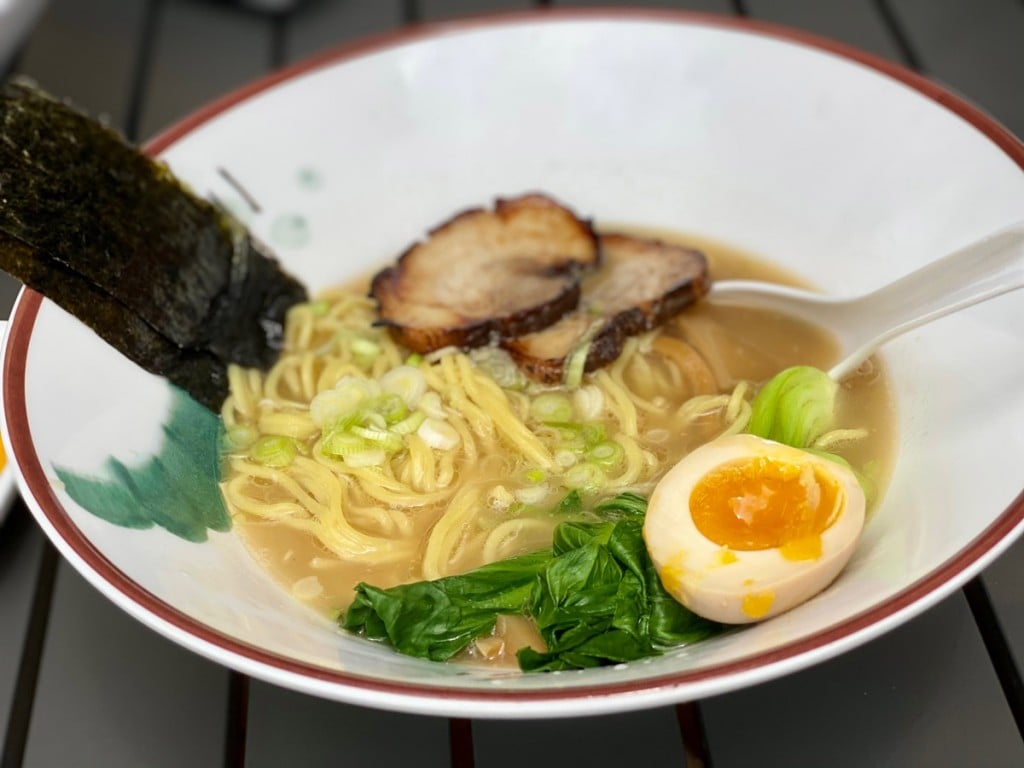 Each month, our 8-year-old resident foodie visits a different Charlotte-area restaurant that's kid-friendly—but not a kid-topia. He orders something he's never tried before and reports back with his recommendations for kids and their parents. Here is his review of YaMe Asian Noodles:
What we ordered:
We got an order of Soup Dumplings ($5) and Spring Rolls ($3) to share. Mommy got the Ramen Noodle Soup ($11), Daddy got Beef Noodle Soup ($12), and me and my sister got the Sesame Chicken ($10).
How it works:
You go to the counter to order your food and they give you a beeper that buzzes when it's ready. They have tables inside and outside, so we sat outside on the patio.
Why I liked it:
Our food came out really fast and we all got to try stuff off each other's plates. I liked the sweet orange dip for the spring rolls. My sister accidentally dropped a dumpling on the ground but it didn't matter 'cuz we were outside.
What I didn't like:
Our table was too small for all the big ramen bowls! They should make those tables bigger.
What I tried for the first time:
I never tried beef noodle soup. It was OK, but I like the regular ramen better.
Why other kids should try it:
I think a lot of kids would like ramen if they never tried it before. Who doesn't like noodles? Also I think they should try sesame chicken if they never had it before because it's soooo good.
What I liked best:
Hmmmm…usually I say ramen, but the sesame chicken was really yummy here. It was a little bit sweet so my sister liked it, too.
Why parents will like it:
Grown-ups can get a bunch of different types of noodles—not just ramen, but, like pad Thai and fried rice and stuff. Mommy liked it 'cuz it all came out fast so me and my sister didn't get hangry.
Why I would come back:
Mommy says we can come back and pick up dinner some night and take it home. —T.B.