The Path to Adoption
How to make the decision to adopt in your heart and mind, and plan for welcoming a child into your home.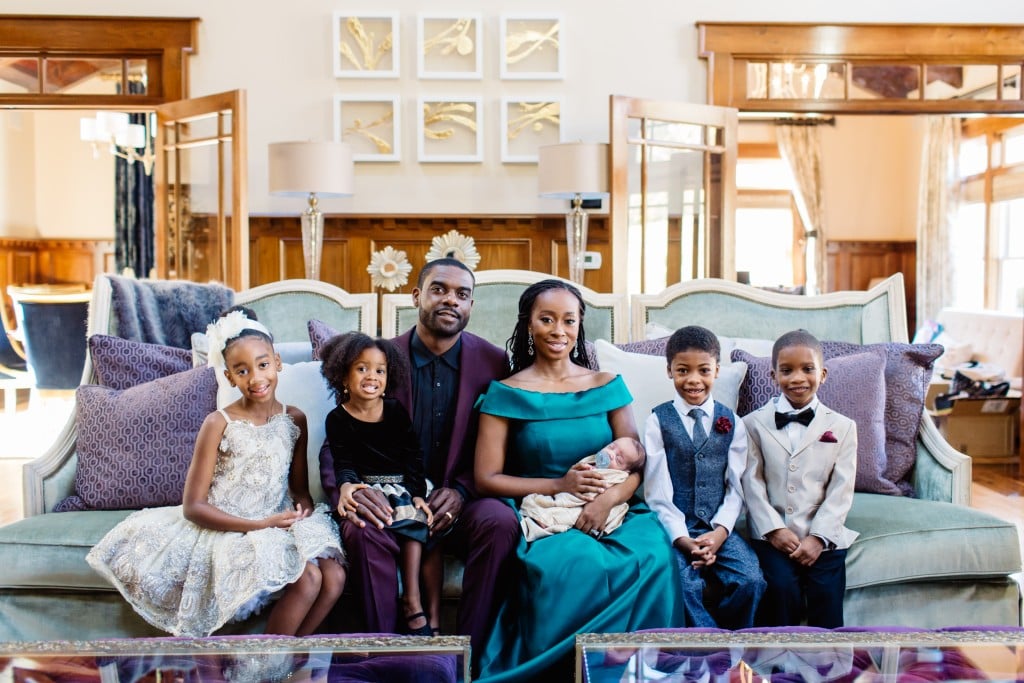 November is Adoption Awareness Month. It's estimated that more than 2,000 children in North Carolina and 110,000 children throughout the United States are awaiting adoption. Mercedes Cotchery, wife of former NFL Carolina Panther Jerricho Cotchery, is mom to five adopted children. She also is an adoption advocate and author of the website "Mommy Moments, Meltdowns and Mercy."
Through her lessons learned from adopting, raising and homeschooling her five children, Mercedes offers tips to parents on how to navigate the highs and lows of adopting a child. Cotchery shares insight on her adoption journey below.
---
CP: For someone considering adoption, what advice can you give to help them make a decision if it's right for them?
MC: When you and your spouse begin considering whether adoption is an appropriate pathway to grow your family, there are many steps that follow. As best you can, be clear with each other and to yourself as to why you are contemplating this path. Perhaps you have issues with fertility or you'd like to play a part in making the world a better place. Whatever your reasoning, conceive it with great clarity. This step will benefit you throughout the process and for the rest of your life.
Next, consult with others who have adopted. Ask all the questions you may have. The answers can help affirm your decision or perhaps give you caution and cause you to dig a little deeper. This can come easily if you have close friends who have adopted. Do not have any fear or be embarrassed by your questions as adoption is not for the faint of heart and you want to know everything before moving forward.
Some common questions include: Can I love an adopted child? Will my adopted child love me? What is open adoption? Can my child be taken from me?
CP: How does a person begin the formal process of adoption?
MC: Learn about the adoption laws in your state and your rights as an adoptive family. In addition, research the adoption laws of other states as you can travel to nearby states to adopt. States I believe to be adoption-friendly are Alabama, Arizona, Arkansas, Indiana, Louisiana, Michigan, Minnesota, Nebraska, New Hampshire, New Mexico, Oklahoma, Oregon, Tennessee and Utah. We use an agency in Mississippi and found it to be wonderful. We also have a bit of experience in Tennessee and Florida. Do satisfy your soul by doing the work of gathering information as you continue to make an informed decision.
Continue your research by contacting specific agencies to learn more. Below are a few of the many questions you should ask your agency. Again, don't be afraid to ask every question that comes to mind.
How many children did you place last year?
What are your fees?
What support do you provide for the birthmother?
Will someone from your office support the birth mother during her actual delivery?
Can your agency perform my home study and provide post-placement support?
When adopting older children, do you provide support to deal with any issues they may have from their first years of life?
CP: How can a family prepare to welcome an adopted child at home?
MC: Once you have the ball rolling with the logistical side and your home study is finally complete, nest over the reality of adding a new bundle of joy. It is a wondrous thing to nest over your future child. As you come and go, envision life with your new bundle of joy and contemplate the following activities and routines. Simply allow your imagination to soar as you fashion your mind around the reality that your life will soon change.
While at dinner, where will he sit?
When at the grocery store, will she accompany you or temporarily be in the care of another?
At bedtime, will he join you and take over your room for a bit?
What about as you snuggle on the sofa with a cozy throw? Is your sweet snuggled with you, or would she lie nearby in a Moses basket.
The adoption process can be finicky and there are many variables throughout the process. Wait until after your new child has been placed in your care to purchase most of the items needed. It is best that you exercise patience through the waiting period.
CP: Any tips on how to bond with an adopted child?
MC: When you begin raising an adopted child, refrain from overly focusing on the reality that your child is adopted and view them as you would your biological child, with their adoption as just part of their story. This may be difficult at first. Work to take your thoughts captive and train your mind to this end.
Some adoptive families may experience attachment issues after placement and even during later years. Children are looking to be attached to someone, so it is likely that you as the parent may be having heart issues. This is not uncommon. Do not be hard on yourself. Taking small steps towards nurturing your child will subside this issue. Gradually pour into your child, no matter their age, with gentleness and kindness. Your well of love should never run dry. When you find yourself empty, find a confidant who will pour into you, so that you may be filled. Consistently showering your child with love tears down walls and works to minimize any hurt or uncertainty your child might be experiencing because of adoption.