The Importance of Personal Branding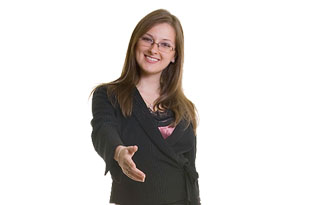 In recent years, personal branding has become a professional hot button — and the rise of social-media technologies has made branding not only more personal, but within reach. Personal branding isn't limited to marketing professionals or business executives. You can create your own personal brand whether you are a stay-at-home mom or considering a return to the workforce. By definition, personal branding is the process by which we market ourselves to others. We then use that brand to build equity and leverage — the same strategies as celebrities or corporate entities — in making ourselves appealing and memorable.
Local professionals share how to create an exceptional brand that translates into an effective job search or workplace image, how to build upon it regardless of your work environment, and how to make the best use of social platforms for networking and career purposes.
Create Your Brand
"Knowing oneself is the foundation on which effective networking, conversation and projects are based," says Rachel Minihan, a consultant with Purple Phone PR & Marketing, a Holly Springs company specializing in content creation and strategy via digital marketing channels. Personal branding is vital in conveying who you are, what you are interested in and what you have to offer across many platforms.
"Today, employers/clients want to hire someone who is active in the community, interested in cultivating relationships, considered a resource and committed to [his or her] own tribe of personal brand ambassadors," says Danielle Hatfield of Experience Farm, a Greensboro-based company that provides brand strategy and web development. Having a consistent and easily identifiable presence makes it effortless for those who are interested in connecting with you.
How to Get Started
So where do you start? Whether you work full-time or part-time, in a corporate environment, out of your house or on the road, you need to do your homework. Brand discovery is about figuring out what you want to do for the rest of your life; establishing goals; committing to a written mission, vision and personal brand statement that defines what you do and who you serve; and creating a development plan.
Our experts suggest reflecting on and writing down the answers to three important questions:
Who am I, and what are my personal values?
What are my short-term and long-term missions in life?
What do I value most in my day-to-day lifestyle?
Define who you are
A clear visual image of who you are and what you represent is key to defining and establishing your own unique brand. Success in all areas of life will be more easily achieved when your various personas merge — becoming not you at work, you at home, you with your friends, but simply YOU. In a sense, you become your brand.
"Once you have absolute clarity regarding who you are and your purpose, your personal brand will shine effortlessly because what you say and do will be congruent and consistent," says Marlon Smith, a consultant with Success By Choice, a Charlotte-based company that provides leadership development and workshops.
"Carve out a persona that works in tandem with your performance," says Olalah Njenga, the CEO of YellowWood Group, a marketing strategy firm in Raleigh. "In this regard, you, your talent, personal attributes and demonstrated results start to chisel out your brand." Njenga says that personal brands can be heavily influenced by other roles, so those who work from home as an alternative to outside child care are cautioned that it's easy to see yourself as a mom or dad first — possibly hindering how others perceive you as a professional. She offers these tips for creating a strong personal brand that has impact and relevance:
• Be consistent in how you package yourself, including the words that describe you, your style, how you are perceived and how you show up in the world.
• Monitor your online reputation with free tools (such as SocialMention.com) and budget-friendly ones that reveal what is being said about you. Take note of what to keep, stop and start doing.
• Celebritize yourself. Develop a plan to boost your visibility online and off. Bolster your image by focusing on areas where you can be exceptional and offer your unique perspective.
Choose a Brand Name
Marketing, branding and social media expert Kristen Daukas of Twin City SAM in Winston-Salem recommends selecting a brand name and sticking with it. "Capture every piece of social-media real estate you can," she says. "If you're unsure of what name to choose, Namechk.com will give you the availability."
Nail down simple things such as owning your domain and using it as a home base. A polished personal brand will also use a consistent online image or avatar, across social sites — extending to business cards and all real-world experiences. "Think of yourself as a product. If you want to be noticed, you need to have great packaging that stands out," says Hatfield.
Start a Blog
Blogging is another way to get noticed. Write often, use good search-engine optimization (SEO) terms and post through dot-com applications such as Twitter, FeedBurner and Delicious. With time and dedication, you will climb in the Google ranking, increasing your chances of being discovered by someone looking for your expertise.
Join blog communities and comment on ones you find interesting. "The more you comment on other blogs, the more traffic your blog will get," says Daukas.
Carve Out Time for Your Brand
The biggest key to maintaining and maximizing your brand is to make time for it. Whether they're stay-at-home moms or dropping kids off at daycare, parents everywhere are busy. So much so that unless we actively guard against it, our blinders go up as we race through the week just trying to get it all done.
"Remember, a successful brand mirrors who you are. If you don't take time to actively pursue your interest/passion/mission, your brand withers," says Minihan. Be consistent and intentional. "In today's economy and shifting workforce, it's not a luxury to make time for your passions and stay connected to the communities and information that dominate your brand. It's a necessity."
Build Relationships
Make your milestones resonate with others. As enhancing relationships plays a major role in achieving desired outcomes, Smith updates the old adage, "It's not what you know, but who you know" with "It's not what you know, but who knows you." Social media is a tremendous way to communicate with vast numbers of people, and it is crucial to contribute only value-added nuggets to your audience. Your personal brand should be used to educate people about you, the person, not just as a tool to sell your skills. "One governing principle that blessed my life is, 'People don't care how much you know until they know how much you care,' " says Smith. "Share solutions and encouragement, and in return people will be excited to share opportunities, insight and connections with you."
Hatfield recommends thinking of each social network as a foreign country with its own language and customs that you, as the user, must learn and adapt to. Find the sites where you are most comfortable and cultivate relationships based on your interests both in and outside the office.
Although you can connect with many without ever leaving your desk, it's important to be an active participant in your community as clients often prefer to know a face. Remember to balance professional functions with time online.
"Personal branding is not a new concept," says Njenga, "and having a targeted brand plan that positions you in an unforgettable way is paramount to lasting professional success."
Social Media Tips and Tricks
Introduce yourself. Learn who the heavy hitters are in your field or the company where you'd like to work. Follow or like these professionals. Once you have an understanding of their ideas, join the conversation (comment on their blog, share a tweet that would interest them or ask a specific question). You'll be surprised how many will reply.
Don't sell yourself — BE yourself. Social media isn't the job interview. It's simply the conversation that may lead to the interview.
Think like a search engine and use keywords. If you're looking to employ a certain skill, that skill should be included in all your profiles. If you write a blog, blend those keywords into what you're writing.
Commit the time. Set a realistic goal for how much time you can devote and stay on target. Set a timer when necessary.
Learn who is using which tool. Twitter is a great means of discovering new people and learning where to find them online.
Kristy Stevenson is a Triangle-based freelance writer.