The Home-School Balancing Act
Five moms who home-school share how they make it work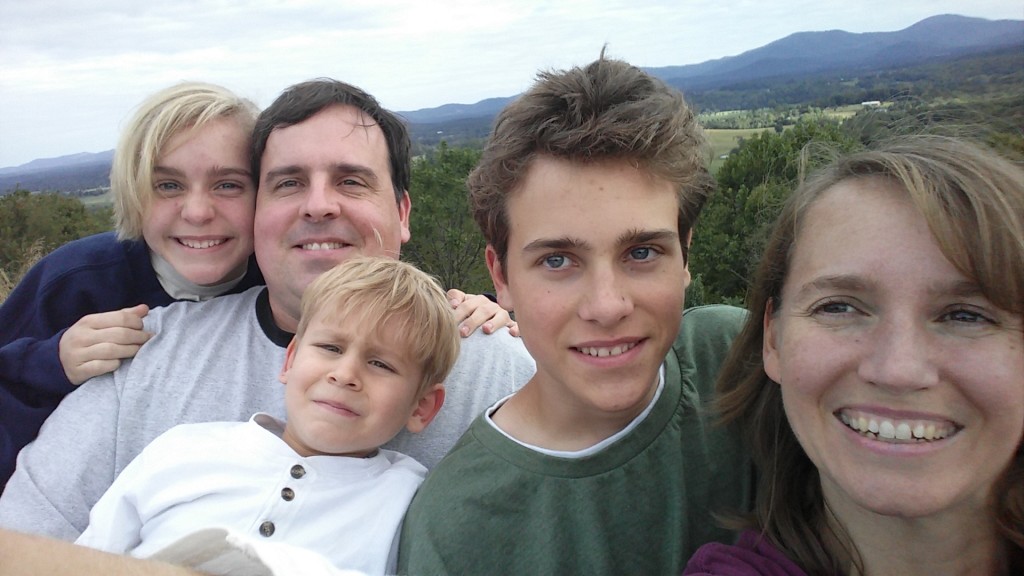 If you are new to home schooling or considering it, you already know that learning at home can have a positive outcome on a child's education and, ultimately, adulthood. You might also be curious about how best to ensure your child's success. We asked five experienced home-schooling moms to share their best advice, and here's what they said.
---
Find Support
If you are new to home schooling, seek out community resources or other moms who can offer support. "Get involved with real people," says Danielle Papageorgiou of Rockwell, North Carolina, a mom of three. "It is a wonderful thing to be part of online Facebook groups and virtual conferences, but we all need real human contact, and support groups are very important if you want to be successful."
Papageorgiou also suggests finding a mentor. "Veteran home-school moms usually have a deep passion for home schooling and are eager to share their wisdom," Papageorgiou says.
Magda Levin of Indian Trail, North Carolina, and author of "Homeschooling Beyond Definitions: A Family Journey" agrees that finding support is an important first step. "You are not alone. The home-school community continues to grow every year," Levin says. "If you don't know anyone who is home schooling, do some research and find your local home-schoolers and meet them. Also, other home-schoolers come in handy if you are not comfortable with teaching a subject. Sharing knowledge and trading skills is a great way to be part of the home-school community."
---
Create a Schedule That Works for You
Flexibility with your schedule is crucial for success. Learning doesn't just occur between
8 a.m. and 3 p.m.
"When I had a toddler and a baby, the balancing act of parenting and home schooling began," Levin says. "Making sure I met the physical and emotional needs of both was hard because their schedules did not always match to mine or to either one of them. For example, when the baby wanted to eat, the toddler wanted to play with a ball. … I had to learn that basic needs had to be met first, and that was OK," Levin says.
Once you have a system that works, kids grow and needs change. Home-schooling parents say they constantly need to adjust.
"I have had to learn to keep adapting to those needs and interests," Levin says. "These do not always match to academic lessons. Rather than striving to complete a curriculum, I have found it best to strive for them to grow a love of learning that will last."
---
Understand Your Role as Mom and Teacher
Don't try to switch gears between being a mom and teacher. You are both.
"Learning is always ongoing, so we often intermix learning and life so some days you really don't switch," says Cyndi McKinish Sparrow of Clayton, a mom of three. "It's just our life."
Aimee Stokey of Matthews, a mom of 12- and 15-year-old daughters, says she really doesn't switch gears from mom to teacher. "It wouldn't be any different than if my child went to a school and had three hours of homework I had to help with at night," she says. "The only difference is we do the work during the day and don't have to do homework (at night)."
Photo courtesy of the Stokey Family

Papageorgiou agrees. "As a mom, I am a teacher already," she says. "I believe it is important not to divide myself into separate roles. I have been teaching my children since they were babies, and there is nothing that suddenly changed when they turned 5 and became what we know as 'school age.'"
Papageorgiou adds that it's important to integrate learning with everyday experiences, such as cooking and baking to practice math skills. "Approaching school in this way frees up time significantly and allows us to build and strengthen the family bonds naturally as mother/child, rather than as teacher/student," she says.
---
Trust Your Instincts
If you are considering home schooling, you'll rely heavily on your parental instincts. For Sparrow, who has three kids, that also means relying on her faith. "Be prayerful," Sparrow says. "Know that if you are called to this, God will equip you."
Katherine Williams of Chapel Hill, who has two home-schooled children, ages 17 and 18, says parental guidance is all the teaching most kids need.
"Given enough sleep, freedom and time most kids will learn everything they need to know, including math and language arts, by themselves," Williams says. "If this seems impossible, consider that human beings are hardwired for curiosity and learning. Your two biggest jobs are to empower their curiosity and feed them well."
---
Avoid Burnout
Don't try to do too much. You'll end up overwhelmed.
"Most moms who suffer 'home-school burnout' are moms who have mistakenly tried to mimic a school classroom," Papageorgiou says. "Modern school was created for large classrooms of singular age groups, not a family."
Keep in mind that your child might learn best on the couch or outside rather than at a desk. Be flexible and adapt to your child's learning style.
---
Relax and Have Fun
Don't stress about mastering curriculum or whether your child is ahead in one area but behind in another. Fear is the biggest enemy in home schooling, Papageorgiou says. "If you can learn to let go of fear and simply enjoy the process with your child, then you will be successful," she says.
Remember the importance of play and give kids freedom to explore their interests. "We are not only educating our children in academics, but also in themselves," Papageorgiou says. "Children need to discover their unique gifts to figure out what direction they should go in life."
---
Myra Wright is the digital editor of Carolina Parent and Charlotte Parent.