The Gluten-Free Family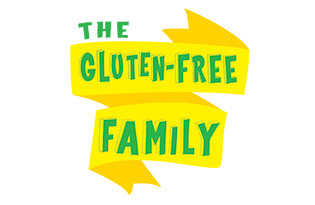 From blogs and websites to play groups and water-cooler conversations, gluten-free is the new buzzword. More people are just saying "no" to gluten, a protein found in grains such as wheat, barley and rye. But is a gluten-free diet right for everyone, and how do you do it with a family?
Going Gluten-free
Bethany Haycox's family adopted a gluten-free diet four years ago. Her oldest son, then age 9, suffered from heartburn. After a friend sent her a link to article about a connection between gluten and heartburn, the Huntersville mom did some investigating. She had a Texas-based lab test her son for gluten sensitivity. She also had a DNA marker test done, which showed her son had markers for both celiac disease — a digestive condition that causes inflammation of the small intestines — and gluten sensitivity.
Haycox decided to remove gluten from her son's diet. Within five days of being off gluten, his heartburn disappeared. The rest of the family followed suit after tests confirmed they each had varying levels of gluten sensitivity.
A gluten-free diet is only beneficial for people suffering from celiac disease, gluten sensitivity or a wheat allergy, says Allison Lachowitz, a registered dietitian at Presbyterian Hemby Children's Hospital and Pediatric Gastroenterology Associates.
For those with celiac disease, a digestive condition that causes inflammation of the small intestines, a gluten-free diet is used to treat and control symptoms.
Gluten sensitivity is not the same as celiac disease. "Gluten sensitivity may be mild or severe, however, gluten consumption does not stimulate the immune system in the same manner or damage the small intestines as in celiac. Individuals with gluten sensitivity tend to complain of non-gastrointestinal symptoms such as fatigue and headaches," says Lachowitz.
Wheat and gluten allergies are diagnosed through a skin prick, patch test or blood testing. If a person has gluten-related symptoms and tests negative for a wheat allergy, Lachowitz says the individual may have gluten sensitivity.
All or Nothing?
If a family member must be gluten-free, it's important the entire household plays a vital role in helping that person avoid cross-contamination and inadvertent exposure to gluten, but it doesn't mean the entire family must change to a gluten-free diet.
Emily Peterson adopted the Paleo Diet, which includes the elimination of gluten, because of a thyroid issue, and difficulty regulating her blood sugar and metabolizing carbohydrates. Within two weeks of embracing the gluten-free lifestyle, Peterson noticed positive results.
"I lost almost 10 pounds, was sleeping well at night, and had more energy and motivation," she says. She and her husband are gluten-free eaters, but they give their 6-year-old more flexibility with his diet. When they eat dinner as a family he has a gluten-free meal, but his other meals aren't necessarily gluten-free.
For families going gluten-free, it's important to remember that children, gluten-free or not, require the same amount of nutrients for healthy growth and development, says Lachowitz.
Many gluten-free breads, cereals and pastas are not fortified like their gluten-filled counterparts, and nutritional deficiencies are a potential risk of a gluten-free diet if not carefully balanced. She recommends anyone going gluten-free to consult with a dietitian to ensure they are getting the nutrients their bodies need, and suggests taking a gluten-free multivitamin with mineral supplement to ensure adequate intake of iron, calcium, folate and other B-vitamins.
"Failure to maintain adequate nutrient intake can have major consequences for children, including poor weight gain, anemia and other nutritional deficiencies, and lead to failure to thrive." She also encourages parents to create normalcy for children following gluten-free or any other special diets when attending birthday parties or events surrounding food. "Bringing your child's special gluten-free pizza and cupcakes is one way to help them feel included."
Gluten-free Grocery Shopping
Finding gluten-free food at grocery stores is easier than one might think. The biggest substitutes are almond and coconut flours in lieu of wheat flour.
Haycox shops everywhere from Whole Foods, Earth Fare and Healthy Home Market to Harris Teeter, Food Lion and Walmart. "I usually need to hit more than one place to get all I need at the best price, but it is not that burdensome." 
Haycox says she now spends more for groceries because she is cooking and eating more "real" foods, like fresh produce, and packaged gluten-free products are more costly.
One reason gluten-free products are more expensive is because they must be made in a separate facility from gluten-containing foods to avoid cross-contamination and batch tested in laboratories to ensure they are gluten-free, says Kristi Kanzig, assistant director of marketing for Earth Fare.
"Because of increased demand for gluten-free products, more companies are introducing new gluten-free products to the market and making innovations in taste," says Kanzig.
Peterson tries to limit purchases of packaged gluten-free goods and sticks with fruits, vegetables and meats. On Saturdays, she and her husband sit down and plan out the meals for the week. "I think probably what we have saved in meal planning makes up for the extra cost. It's a trade-off."
Gluten-free Recipes
A plethora of gluten-free recipes and cooking tips can be found online. Check these websites for selections.
glutenfreeda.com
elenaspantry.com
glutenfreegirl.com
g-freefoodie.com
glutenfreemommy.com
Signs of Gluten Sensitivity
• Gastrointestinal problems
• Chronic irritability and mood shifts
• Fatigue
• Headaches
• Joint pain
• Skin rash
Gluten-free Checklist
Gluten is protein found grains wheat, barley and rye grains. In general, any foods made from wheat, barley or rye should be avoided when going gluten free.
Foods to Avoid

Beer
Breads
Cakes and pies
Candy
Cereals
Cookies and crackers
French fries
Malt vinegar
Pastas
Processed luncheon meats
Sauces, including soy sauce
Seasoned rice mixes
Seasoned snack foods (potato and tortilla chips)
Vegetables in sauce
Allowed Foods
Beans, seeds, nuts
Fresh eggs
Fruits and vegetables
Meats, fish and poultry (not breaded, batter-coated or marinated)
Most dairy products
Corn and cornmeal
Flax
Gluten-free flours
Quinoa
Rice
Source: mayoclinic.com

Want to learn more about the gluten-free life?
Gluten and Allergen Free Wellness Event
April 13, 10am-4pm
Blake Hotel, 555 S. McDowell St.
Gluten-Free Finds
Bisquick Gluten-Free Pancake Mix
Made with rice flour, pancakes and waffles still have a place at the table. $4.99 at Harris Teeter.
Pirate's Booty Aged White Cheddar
Made from puffed rice and corn and blended with real aged white cheddar cheese, baked and free of trans fat. 1-ounce bag, $1.49, at most grocery stores.
Udi's Oatmeal Raisin Cookies
Made from scratch using certified gluten-free oats, brown rice and oat flour, tapioca and potato starch. $5, at The Fresh Market, Healthy Home Economist and EarthFare.
KIND Peanut Butter Dark Chocolate + Protein Bar
A blend of peanuts and antioxidant-rich dark chocolate, plus 7 grams of protein. $7.99/4 bars, at GNC and Harris Teeter.
Related Links:
> Dinner at your Doorstep: Mobile Food Delivery
> 10 Healthy Snacks Kids Will Love
> The Dirty Dozen
> Pleasing Picky Eaters
> Host a French Picnic for the Family