The 2022 Novant Health Thanksgiving Eve Parade: By the Numbers
All of the details your family needs to plan for this year's event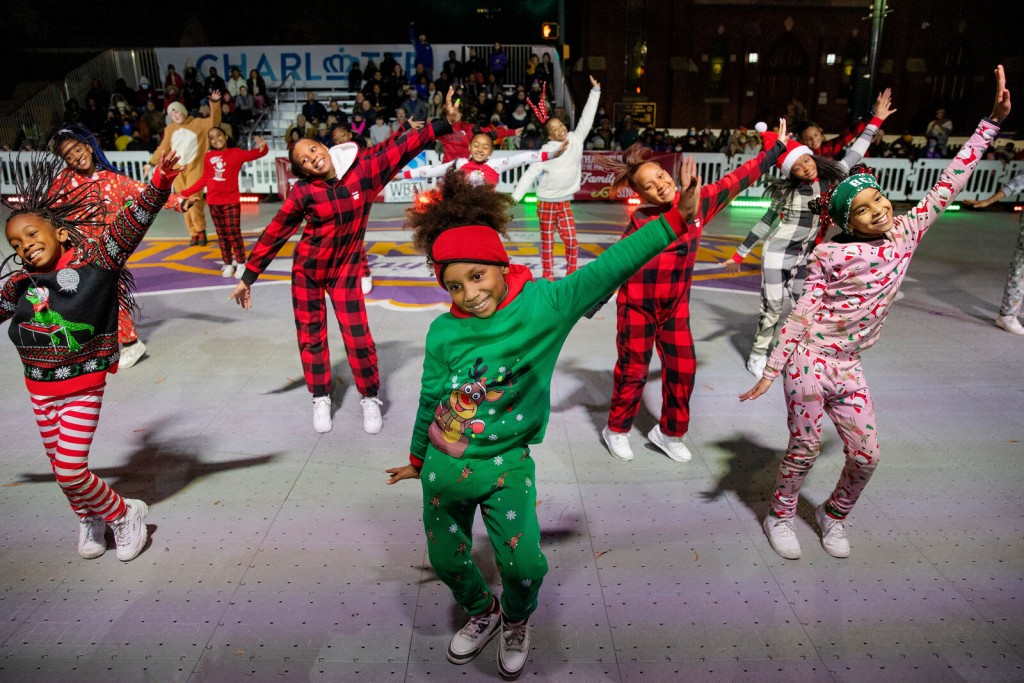 The Novant Health Thanksgiving Eve Parade returns on Wednesday, November 23, at 6 p.m. The event, which was formerly held on Thanksgiving Day, continues its successful reimagining as an evening endeavor, garnering thousands from across the region. Below, we've gathered all of the numbers you need to know surrounding this year's celebration, from smallest to largest:
76th: This edition of the Thanksgiving Parade. The event actually dates back to the 1940s. At that point in history, Charlotte's population numbered around 100,000; today, it's more than eight times that.

1,000: The amount of volunteers it takes to produce the parade, including those needed in the procession—like balloon handlers and costume walkers. They join the high school marching bands, community marching bands, floats, performers, and more that pack the street. For more information about volunteering, head here.
50,000+: The amount of parking spaces available around uptown, should you decide to drive that evening. On Thanksgiving Eve, many of these are available at market rates. Center City Partners points to this tool to discover spots across uptown's wards. And just a reminder: The parade route is also easily accessible via the LYNX Blue Line, CityLYNX Gold Line, or a Charlotte B-cycle.
100,000: The amount of people that lined Tryon Street for last year's festivities. The free event runs a mile on Tryon, from 9th Street to Good Samaritan Way.
---
If you're worried about the rush to grab a spot, you can also reserve a seat by purchasing VIP tickets here. Discover more about the parade by heading to its official website. And if you can't attend, the parade will air live on WBTV; it'll run again on Thanksgiving Day and on Christmas morning.