Taking on the Fit Family Challenge: Week 5
The summer heat came a little too fast for the James family.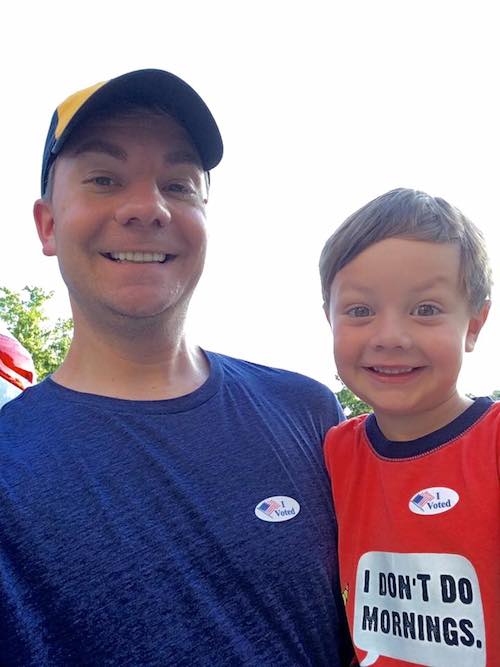 What happened to Spring? It seems like we jumped directly into the dog days of summer. I vote for a few more days between 78-84 before we crank up the upper 80s/low-mid 90s. The above normal temperatures limited the length of some of our outdoor exercise or made us let off the gas a little. In the next week or two as the kids get out of school, we'll be spending more time at the Y. More indoor exercise and some time outdoors in their pool/waterpark.
Now that over half of the Fit Family Challenge is complete, I've taken a moment to look at our progress. I've continued to lose weight and gain muscle thanks to more outdoor activity with the kids and help from my personal trainer Jay Johnson. I'm down more than 10 pounds from my heaviest point in 2016. Still working on losing that daddy belly, but feeling pretty good. A few people have noticed that I've lost weight or said, "you look great." I felt so purdy. LOL
My kids aren't trying to lose weight during this process. For them it's all about spending more time outdoors playing and less time with video games. If we can get them to make some healthier food choices along the way, that's a bonus. With two picky eaters, I'm not expecting that to change overnight. They eat more than one vegetable, which is a win in my book.
Enjoy these last few weeks of the Fit Family Challenge and STAY COOL. Here's hoping it continues for you and your family long after week 8.
---
WCCB News Rising Host Derek James and his family are participating in the 2016 Fit Family Challenge. Follow along with their healthy family journey in James' blog, Daddy Derek.