Taking Family Involvement to the Next Level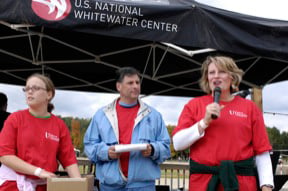 All of us want to nurture and protect our children. From my earliest days in CMS, when I conducted a "listening-and-learning tour" as part of my first 100 days, to now, I have had the privilege of talking with many parents. In those conversations, I hear over and over again their desire to raise happy, healthy, well-educated and successful children, as well as their worries about the best way to do that. My interest in this is personal, as well as professional: My wife, Sue, and I have a daughter in fifth grade, so we know well the aspirations and the anxieties parents have!
CMS wants to partner with parents and the community to help kids achieve at the highest levels. In September, we launched the new Parent University to help every family in CMS become active, informed participants in their children's education — and this new initiative is gaining momentum in our community. Families can include anyone who plays a critical role in raising a child — mothers, fathers, grandmothers, grandfathers, aunts, uncles, foster parents.
Through Parent University, we are partnering with community agencies and organizations to offer courses, family events and activities that will equip families with new or additional skills, knowledge, resources and confidence.
My wife has served as the volunteer chair of the Parent University Advisory Council over the past year. Sue has worked with many other community champions and CMS staff members to make the new Parent University a success.
Sue has said educating a child is like balancing a stool with three legs. One leg is strong teachers in the classroom. A second leg is strong principals and support staff in schools and at the district level. The third, and sometimes the most important, leg is involved and supportive parents.
As parents, Sue and I know parents who participate in their children's education have children who do better in school. We think Parent University can help parents help their children succeed in school.
A lot of families in our community seem to agree. During the fall semester (September through November), more than 2,200 parents participated in Parent University course offerings across the county. CMS, in collaboration with community organizations and agencies, offered 31 different courses at 56 different times. Course topics included Internet and Cyber Safety, Achieving Excellence in Reading and Math and Healthy Lifestyles/Healthy Weight. These courses were offered in schools, public libraries and other community organizations.
In addition, more than 9,000 parents and children attended our first Family Fun Day in October at the U.S. National Whitewater Center. Families had the opportunity to spend time together, enjoy the great outdoors and pick up information on health and wellness from various community organizations.
Parent University offers free workshops and training to CMS parents in four areas, as well as to parents who home school their children or have them enrolled in a charter school, private school or parochial school. Parenting Awareness covers information about how they can support their children's academic opportunities and today's challenges. Helping Your Child Learn in the 21st Century empowers parents to raise confident, educated children ready for a global world. Health and Wellness helps families build healthy lifestyles — both physically and emotionally. Personal Growth and Development helps parents grow personally and professionally, so they can become the most effective advocates for their children.
In January, Parent University will begin classes for the spring semester. We will add workshops on preparing for kindergarten, transitioning to middle and high school, and preparing for End-of-Grade and End-of-Course tests, and we'll offer courses in Spanish this semester, as well.
I encourage parents to visit the CMS Web site for a full listing of spring classes. You also can pull out the new spring semester catalog that's included in this issue of Charlotte Parent magazine, and the catalog is now available at all CMS schools. I hope all of you will make time to enroll in several classes next semester. Educating our children is one of the most important social responsibilities — maybe the most important one — we have. At CMS, we want to help our parents and our students succeed.