Take Time to Mother Yourself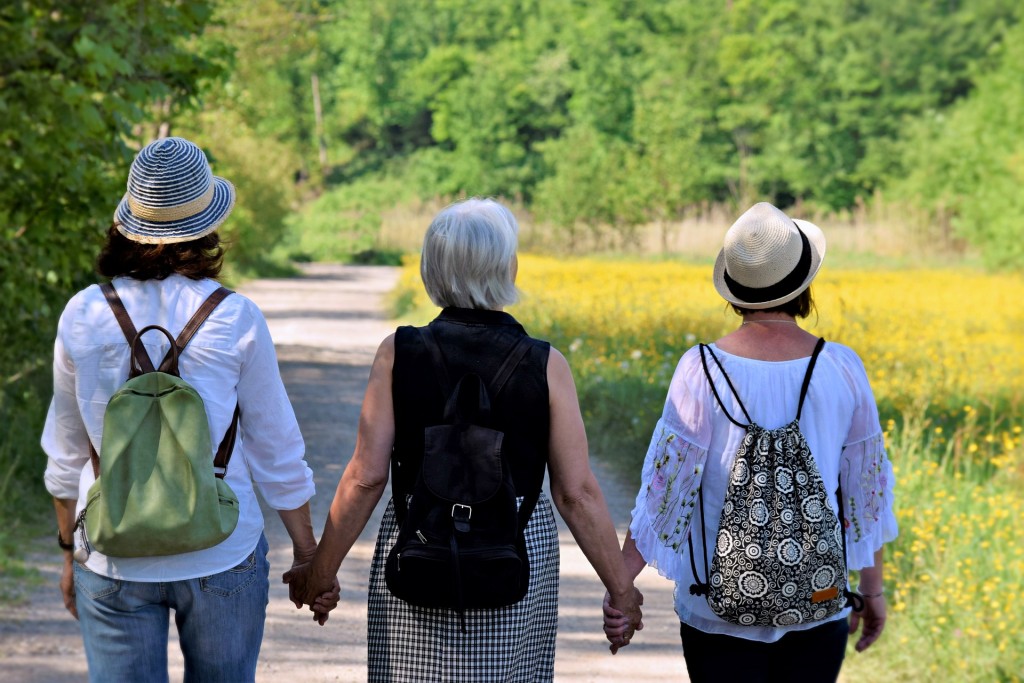 I recently saw this meme on Instagram that made me chuckle (credit @mommycusses)
ME: (Hanging one-handed from a cliff, seconds from death)
MY KID: Can you hold this?
While the situation is exaggerated, the sentiment is relatable. Moms are always doing stuff. They do for their kids, partners, family, friends, co-workers, and community. The only one they may forget is themselves.
With Mother's Day around the corner, it's a good time to think about what you can do to pamper yourself. Flowers, cards, breakfast in bed, and homemade artwork make you feel appreciated and loved. But what about things moms can do to rejuvenate physically, mentally, and emotionally?
Here are five ideas to get you started:
Long Walk
Taking a hike or a long walk through your neighborhood is one of the best things you can do for your physical and emotional wellbeing. A brisk walk burns calories and is good for your cardio-vascular health. Best of all, walking or hiking is something you can do with a friend or alone. Lace up your sneakers, put on your headphones, and listen to your favorite music or podcast while you take some time for yourself in the great outdoors.
Lunch with Girlfriends
Quick texts and phone calls are great ways to stay connected with friends. But catching up in-person is a real treat, especially after the past two years. Most days moms find themselves grabbing something to eat on the run, so sitting down to share a meal together can feel utterly decadent. But even more satiating than the food is the company and a chance to really talk about what is going on in each other's lives.
Date Night
It's easy for busy couples to prioritize kids, work, and chores over spending time with each other. When is the last time you got dressed up for dinner with just your partner? Or went on a picnic at the park without sippy cups and pacifiers? It doesn't have to be expensive or fancy – it just has to be the two of you together, talking about things other than the kids for a few hours.
Read a Book
Escape with a good book…if you can't get through a page without one of the kids interrupting, grab your book, e-reader, or a stack of magazines and head to a coffee shop. Order a latte with extra foam and enjoy the escape.
Staycation
Need to get away but can only spare a night? Look into rates at a nearby hotel. Leave the cooking and cleaning at home and savor a full, uninterrupted night of sleep. You'll skip the hassle and travel time and maximize your relaxation.
Remember, self-care isn't selfish. When moms take care of themselves, everyone around them benefits!
RANDI MAZZELLA is a freelance writer specializing in parenting, teen issues, mental health, and wellness. She is a wife and mother of three children. To read more of her work, visit www.randimazella.com. ​