Sweet Corn Pudding Souffle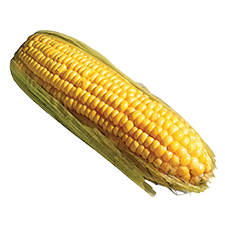 Locally grown corn is one of the most delicious parts of summertime. Enjoy it straight from the cob or cut off and tossed in salads or soups. One quick note: When you are cooking corn, for the best flavor, don't overcook — just a minute or two on the grill or in boiling water results in the best flavor. Here are two quick recipes — one sweet, the other savory.
Sweet Corn Pudding Souffle
8 ears of corn, cut from the cob and pureed in a processor
1 cup milk or half-and-half
1 stick butter, plus 3 tablespoons
1 cup sugar, plus 3 tablespoons
6 local eggs, separated
1/4 cup Panko bread crumbs
Cinnamon and powdered sugar
Heavy cream
1. Cream 1 cup sugar and 1 stick butter until light and fluffy.
2 Beat in egg yolks. Stir in pureed corn and milk or half-and-half.
3. Season with a dash or two of cinnamon.
4. In another bowl, beat egg whites until stiff. Fold the egg whites into the corn mixture.
5. Combine the bread crumbs and remaining sugar and one teaspoon of cinnamon.
6. Butter 8 ceramic ramekins or souffle dishes. Dust the ramekins with the sweetened bread crumbs.
7. Pour an equal amount of the corn mixture into each prepared soufflé dish. Dust the top of each souffle with cinnamon and powdered sugar.
Bake in a preheated 375 degree oven for 30-40 minutes. Serve warm, topped with whipped cream.
Quick and Easy Fried Corn
6 ears fresh corn, cut off of the cob
3 tablespoons butter
1 teaspoon black pepper
1 teaspoon sea salt
1. Preheat cast iron skillet on the stovetop until the pan is hot.
2. Add the butter to the pan; when butter is melted and sizzling, add corn, salt and pepper.
3. Cook until corn begins to caramelize and lightly brown. Serve hot.
Heidi Billotto is a culinary expert who hosts cooking classes throughout the Charlotte area. Find her on Twitter @HeidiCooks.