Surviving Vacation and Holiday Travel With a Special-Needs Child
Yes, you can travel with your special-needs child. Here are all the tips you need to start planning.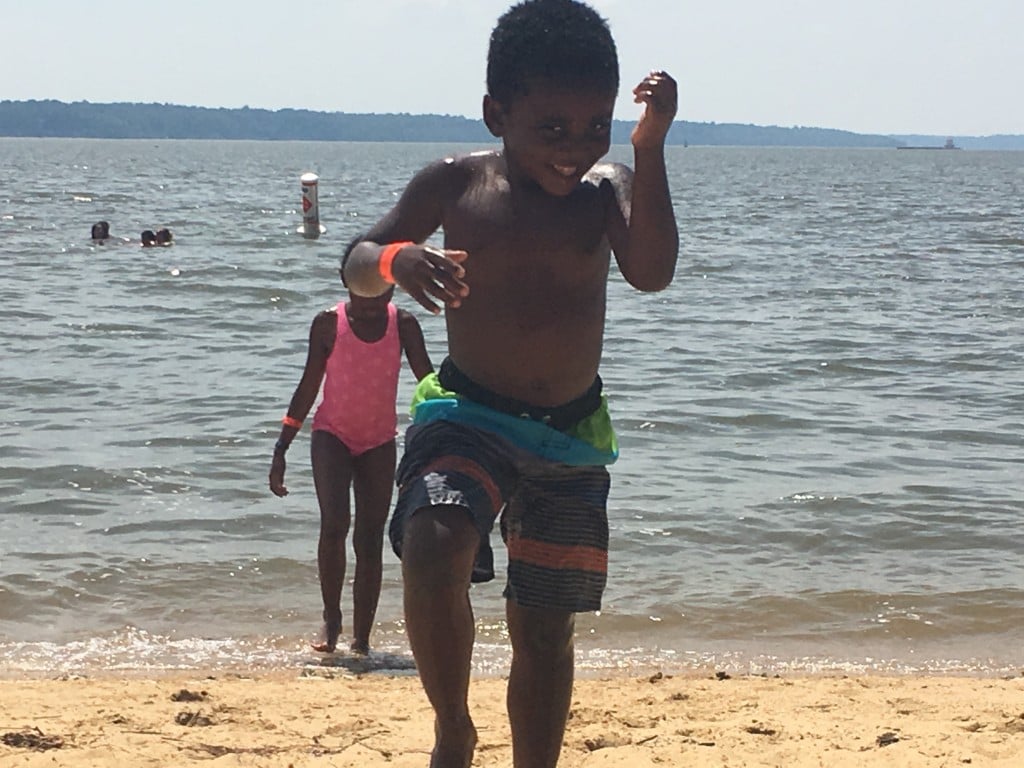 It's normal to worry about traveling with a special needs child. Even a trip to the grocery store can feel like it's not worth the trouble after one meltdown too many. Home delivery and curbside pick-up become your best friends. But traveling with your family is extremely important especially if you have other children because you don't want to deprive them of rich memories with you. But also because even if your child is nonverbal and seems disconnected, they are looking for new experiences as well, and travel can bring a sense of normalcy to your family life. You will be so proud of your special needs child, family and yourself when it's all said and done. Every time we go into the community, it exposes others to our children which inspires compassion, curiosity and special accommodations.
Here are tips on holiday travel and vacations which we use faithfully:
Go on-line to understand peak seasons, dates and times to avoid.
Bring all of your child's coping aids (headphones, IPAD/IPhone, extra plugs, favorite snacks and drinks, and trinkets).
FAST PASS!! This is the time to invest in the extras. But before you buy contact the venue. Sometimes they offer a free disability pass that will bump you to the front of the line.
This is no time to be the rule enforcer. As long as it doesn't cause behavior or gut issues, give your child an extra treat or bring the banned snacks they usually aren't allowed to have. Don't be above a bribe.
All of this activity will exhaust them. Consider an earlier bedtime to avoid the meltdown even if they don't appear tired.
Go off-site to local creature comforts to de-stress your child- trampoline park, bounce-house, whatever they like when at home. This is especially true at grandparents or other relatives that don't have the funhouse you've created back at home.
Plane Tips
Bring a lot of snacks and drinks. Encourage your child to eat and drink to combat ear popping. Also in case of delays you don't want to be caught with a hangry child.
Seat strategy – If possible put your spouse in the seat in front of your child in case they are a seat kicker!
If possible get seats closest to the bathroom.
Travel during the time of day your child is the happiest and most flexible. For us the earlier the better.
Put your child in a pull-up even if they are potty-trained.
If possible get a window seat, in case your child is interested to look out.
You have to be constantly vigilant, managing snacks, toys, technology, bathroom breaks, screeching, etc.. You will be exhausted by the end of the plane ride. But it will be worth it.
Extra power cords
Hotel Tips
Request a room closest to elevator or exit (unless your child is a wanderer).
Keep doors to outside and balcony locked at all times.
If your child likes to swim, make sure they have a decent pool.
Bring swim diapers, even if potty trained.
Try to find a hotel with room service and/or delivery.
Request a refrigerator ahead of time for medicines and snacks.
If it's possible reserve a suite with two bedrooms. That way you will also have a vacation!!
Let them bring as many toys as they want.
Extra power cords.
Remember to start slowly. Perhaps your first trip is a two-night trip to the Great Wolf Lodge to practice your tips. Don't get discouraged. Many of our older children still behave like toddlers. During vacation and holidays indulge this and prepare like you would for a toddler — diapers (for car or plane rides), special treats (bribes) but meltdowns can still happen. You're trying to:
Avoid walking long distances (pay for valet, VIP parking or Uber).
Avoid waiting in long lines (Fast Pass, Ride Scheduling, avoid peak times, call ahead about special needs accommodations).
Anticipate hunger and sleep needs. They will be hungrier and more tired than usual.
If your child has a sibling and you have a spouse with you, split up for part of the day. The sibling will have compromised and accommodated for most of the trip. Reward the sibling with special one-on-one time.
For me and my daughter it was going to Universal Harry Potter Wizarding World while my husband and son tackled the water park. I'll admit I enjoyed it as much or more than she did! If you have a spouse that is apprehensive (burned by too many public meltdowns), volunteer to take primary responsibility for the child. Once you prove it can be done, your spouse will want to share in the experience as well. Our kiddos have a way of making a well-earned giggle sound like the best thing on earth.
After you've mastered smaller trips you'll have the courage to try bigger ones. After a couple years of Great Wolf Lodge and trips to the grandparents, we finally braved Disney. JJ was a champ on the plane — fellow passengers complemented our kids behavior — and throughout Disney using the tips. Above all keep your sense of humor. You got this.
Shundrikka Owens is a married mom of two to Evelyn,10, a typically developing child who loves the theatre, and JJ, who is 7, who is nonverbal with autism. Shundrikka is also a Senior Vice President of Marketing at Elior North America, a culinary and restaurant management group headquartered uptown Charlotte.
---
For support and to make more connections within the Charlotte area, consider joining this private Facebook group Special Friends Connection-Charlotte Area.