Surviving the Final Weeks of School
Tips to make it through the home stretch to summer.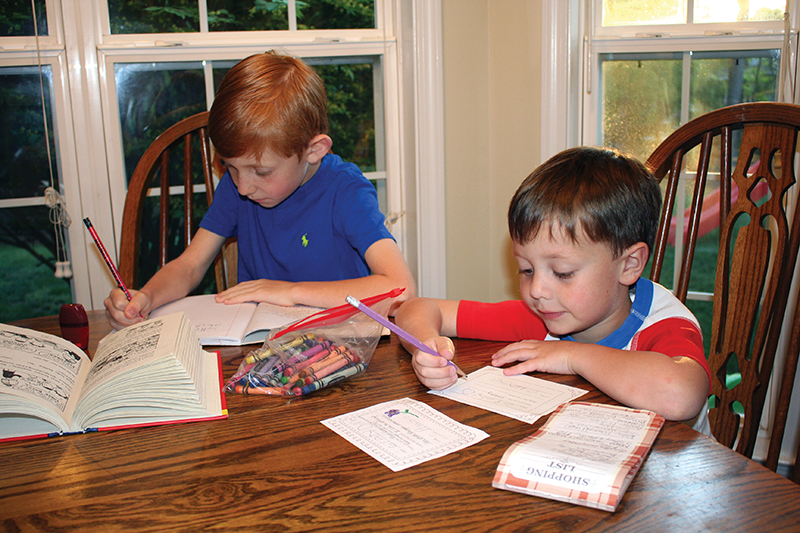 It's hard to believe but the school year is already nearing its end. As a kid, this was always the toughest time of the year for me. Growing up in the frozen tundra of Wisconsin, people joke that there are four seasons: almost winter, winter, still winter and road construction. May was often the month when the snow finally melted. It was also the time of year where I'd get very antsy and start bouncing off the walls. My fourth quarter report card comments included, "visits too much" and "spends too much time flirting." No matter what the weather, this "home stretch" can be a difficult time of year for kids and parents.
One of the most difficult things about this time of year is keeping to a schedule. Between sports, concerts, church activities, homework and the longer days, it can be impossible to get everything done and get the kids in bed on time. My wife and I have found that if a bedtime gets pushed back by 20 minutes or more we end up with cranky, whiny boys who struggle the next day. The mottos of Snickers is "you're not yourself when you're hungry." Your kids are even worse when you don't get enough sleep. Do what you can to get organized so everything doesn't fall on one day, leading to late nights.
This is not the time to put things on cruise and coast into June. If it's been a great year, take a moment to remind your kids how proud you are of their successes. If it's been a little rough, there are still moments to celebrate and the chance to say, "The best is yet to come." I tried singing it Frank Sinatra style and my kids thought I'd had too much "daddy juice."
My biggest mistake this time of year as a dad is forgetting to check the folder the kids bring home. Make sure to stay up on this along with keeping up with reading, helping them study or by offering help (not rescue) from homework. This is another area where organization and communication can help you stay in the know with everything your kids are doing at school.
And don't forget to get outside! Our boys are already very active, so extra time outside this time of year is great at getting him them closer to a regular bedtime. Kids who play outside sleep better and perform at school better. I don't have any scientific data to back that statement up, just my own experience. Tyler, our oldest, likes to help with watering our plants and flowers outside. Chase, the youngest, follows me around the yard with his plastic lawn mower. Walk instead of play the Wii, go for green time instead of screen time and they'll probably be more willing to go to bed when they should.
Finally, don't stress too much. Not trying to sound all hippy-dippy, but kids take a lot from the vibes of Mom and Dad. My kids say they can always tell when I'm stressed because I say, "I need coffee." Stay positive and focused and they will follow your lead.
It's OK to start the countdown to the end of the school year — and consider something special to celebrate the last day of class — for you and them.
---
Derek James is a WCCB News Rising anchor, and has sons that are ages 7 and 4. Read more from James in his Daddy Derek blog.