Superintendent Urges Support for Bonds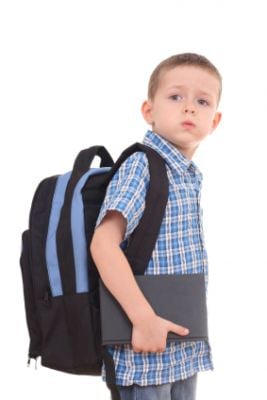 My interest in Charlotte-Mecklenburg Schools isn't just professional. It's personal, too — my 9-year-old daughter, Katie, is a fourth-grader at Beverly Woods Elementary. It's important to me and to my wife that our daughter does well in school so she can have a full, productive life as an adult.
I've been thinking about Katie's school lately because it is a good example of some of the best things that CMS does, and some of the biggest challenges that we face, too.
The school — like many schools in CMS — has terrific teachers and a great principal. Walk down the halls at Beverly Woods, as well as many other CMS schools, and you hear the sound of children learning.
But Beverly Woods is overcrowded. It was built to hold 770 students and its projected enrollment when school started was 843. There are four mobile classrooms at the school to accommodate the student growth.
Truth be told, Beverly Woods is less overcrowded than many other schools in our district. But what awaits Katie and all the other elementary kids when they move up to middle and high school? We've got high schools and middle schools that are straining at the seams with mobile classrooms spread all over campus.
Mobiles are not ideal for educating children. And they are not a cheap alternative. We spent $10 million this year on 120 new mobiles and relocating our existing mobiles as needed. Right now, CMS has 1,248 mobile classrooms housing about 25,000 students. Is this the best situation for our children? Some of those mobiles are more than 40 years old, so they're looking less than temporary.
We opened two new schools this year — an elementary school and a high school. By 2017 —just 10 years from now — we will need 31 elementary schools, 14 middle schools and 13 high schools to accommodate a projected enrollment of more than 186,000 students.
CMS is at the tipping point with facilities. If we don't escalate the rate at which we build new schools, we may find ourselves permanently behind the growth curve. We're adding new students every year, with a trend of between 4,000 and 5,000 new students each year.
Charlotte and Mecklenburg County are attractive to families. It's unlikely that people will cease to move here any time soon and so it's important that we plan for the future of our schools.
The bond issue that is on the November ballot would bring 704 new classrooms to CMS. It would also pay for a number of direly needed renovations to some of our older schools. I urge all parents to take a good look at their child's school. Is it overcrowded? Does it have mobiles? Is the building so old that curriculum is affected by an outdated science lab or inadequate computer space?
Overcrowding affects education in a variety of ways. When schools are operating beyond capacity, hallways are overflowing and that makes it harder to maintain order. We have some elementary children eating lunch at 10:30 a.m. because the school cafeterias can't handle the lunch rush in just two shifts.
What we do, or don't do, today to solve these problems will have lasting impact. Growth and overcrowding are two issues that will affect CMS well into the future. As the superintendent of CMS, and as the father of a child who's got another eight years of public education ahead of her, I know our facilities needs are real and must be addressed. I want the same thing for Katie that I want for every one of our 138,000 students: the very best education we can provide. As the superintendent, and as a parent,
I hope all CMS parents will take a good look at their schools and the facilities needs across the district before casting a vote Nov. 6.