Super Doubles Start Wednesday at Harris Teeter!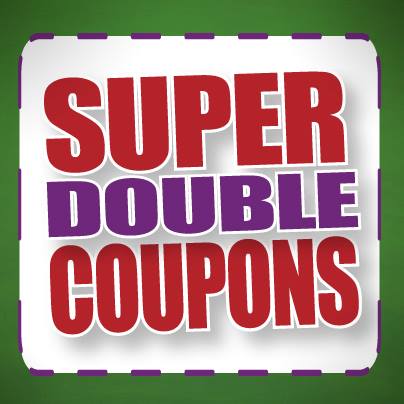 Before you recycle that Sunday paper you should know that Super Doubles starts on Wednesday at Harris Teeter! Face value coupons up to $2 will be doubled starting 3/36-4/1.
The matchup lists are still being worked up by couponing divas who are far better at it than me.  Visit Southern Savers website for the easiest to read list of deals.  The site's founder Jenny Martin breaks down the deals into several lists.
1. High value coupons that will double matched against current Harris Teeter Sale prices.
2. Matches the weekly Harris Teeter ad to coupons available (this is why you should save your inserts!)
3. List of extra deals on unadvertised items.
Items that are the best values are marked with an acorn.  Martin Clipmunk the Southern Saver's mascot uses his acorns to show you which items are at their best prices when combined with a coupon.  The site also lets you check off the items you plan to buy and make a shopping list.  Handy Dandy!
I also just noticed on the website that there will be two couponing workshops coming up in May.  More to come on those.
~Saving Money is Just MOM$ENSE