Summer Programs FAQ for High School Students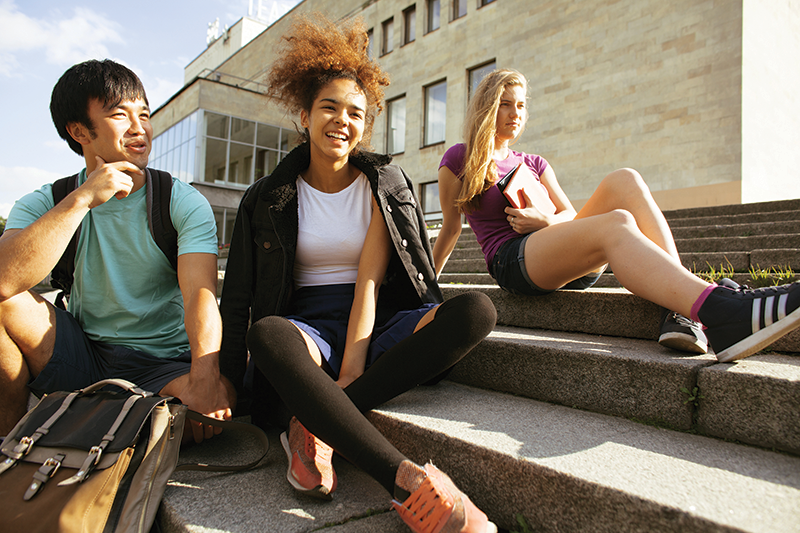 The following Q&A seeks to address the most frequent queries we receive from parents about summer programs for high school students.
How much do summer programs typically cost?
Most elite schools charge between $2,000 and $3,000 per week for the privilege of sleeping in their dorms, sitting in their classrooms and having a few idle faculty members impart wisdom about the transition to college life. Programs abroad can be even pricier. On the other hand, some programs are actually free of charge, and can be far more valuable both in the experiential and admissions sense (more on this in a moment).
Will summer programs help my child's chance at admission?
In most cases, no. A summer spent strutting around a storied college campus in a borrowed tweed jacket will be viewed by an admissions committee as equal in merit to spending one's break restocking Arby's Horsey Sauce packets in a mall food court. Admissions officers know that very few students have the resources to drop $10,000 on a four-week equivalent to summer camp and will not grant favor to those who attend. Doing so would be as absurd as NASA deciding to send a group of space camp attendees into orbit. Never mind that this scenario actually occurred, albeit by accident, in the 1986 movie "Space Camp."
Do summer programs have any admissions-related value?
Indirectly, perhaps. As with any experience a young person undertakes, a high-cost summer program could indirectly have a positive impact on a future application. For example, a summer program attendee might work on a project that ignites a passion that becomes ideal fodder for a future application essay. In some cases, a student may impress a faculty member to the point that he or she is willing to write a glowing, committee-swaying letter of recommendation.
Yet it is critical to be aware that the programs with the highest admissions-related value are actually the ones that are cost-free and highly selective. Identifying the programs that are competitive, rewarding and will actually impress an admissions committee can be tough. Fortunately, we can help.
Competitive Summer Programs for 2018
• Students interested in STEM subjects (science/technology/engineering/math) have a bevy of excellent choices, including the High School Honors Science Program (HSHSP) at Michigan State University, the Research Science Institute (RSI) program at MIT, or the Program in Mathematics for Young Scientists (PROMYS) program at Boston University.
• Those pursuing studies in the field of economics or business would do well to check out The Wharton School's "Leadership in the Business World" program; "Economics for Leaders," an experience that is hosted by a number of different schools across the U.S.; or Indiana University's Young Women's Institute at the Kelley School of Business.
• Excellent opportunities also abound in the disciplines of journalism and global studies. For those unsure about their exact area of future study, programs like Texas Tech University's Clark Scholars offer a wide array of subjects, from advertising to plant and soil sciences.
For a comprehensive list of College Transitions' best summer programs for 2018, visit collegetransitions.com/top-summer-programs-for-high-school-students.
The Bottom Line
If you have unlimited resources and your son or daughter feels he or she would benefit from the experience, there is absolutely no harm in attending a high-end summer program. However, it is important to be realistic about what you're paying for. Some "elite" programs accept as many as 80 percent of applicants.
Again, we recommend first exploring more selective, cost-free programs that are merit-based and geared toward a discipline of genuine interest. And, if all else fails, don't underestimate the value of a normal teenage summer experience. After all, you have to admit, the laborious task of Horsey Sauce packet replenishment would make for a pretty original essay topic.
---
Dave Bergman, Ed.D., is a co-founder of College Transitions, a team of college planning experts committed to guiding families through the college admissions process. He is also a co-author of "The Enlightened College Applicant: A New Approach to the Search and Admissions Process." Learn more at collegetransitions.com.