Summer Camp Countdown
11 things to pack for sleepaway camp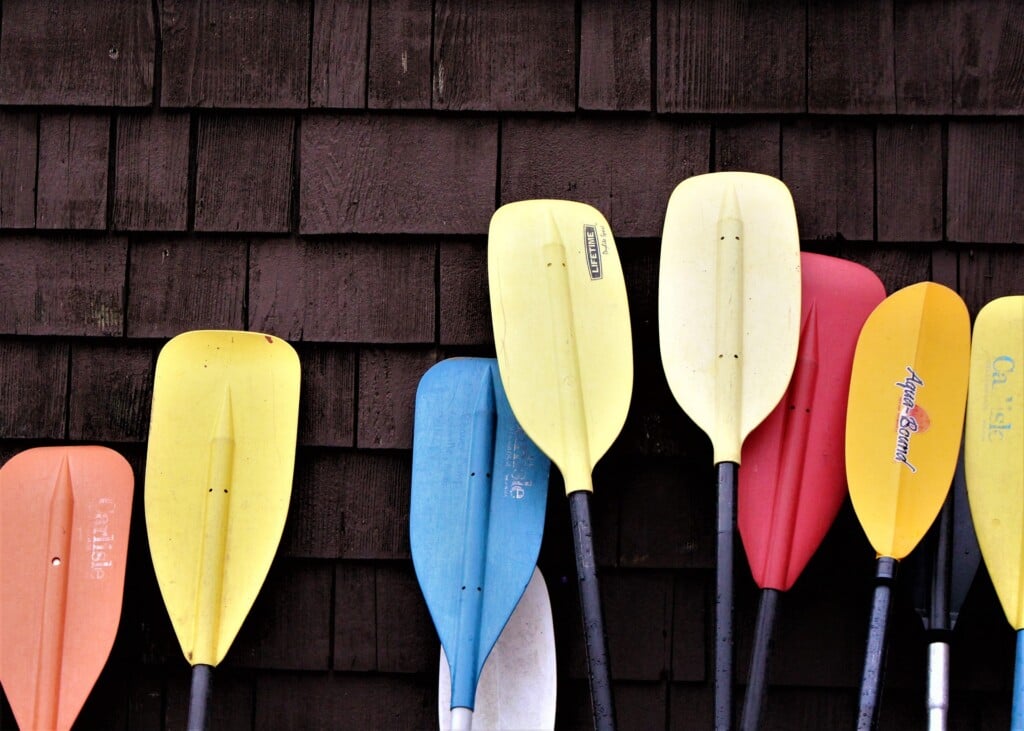 Everyone knows to send bathing suits and bug spray, but what else do you need to purchase before sending your child off to sleepaway camp?
The first year my daughter went to sleepaway camp, I couldn't imagine her being away from home for an entire month with only handwritten letters for communication. I channeled my anxiety into getting her prepared and began the packing process months before her departure.
Despite all that painstaking preparation, I still managed to forget a few things. The camp will likely provide you with a list of things items they'll need, but just in case, here are 11 items that you definitely want to make sure you send you camper with this summer:
Autograph pillow
More than a decade later, my daughter still has the pillowcase her bunkmates signed that first summer. You can buy a special pillow for friends to sign, or just send an inexpensive white pillowcase and some fabric markers.
Crazy Creek Chair
Perfect for sitting at campfires or outside the bunk playing cards, a crazy creek chair is summer camp must-have.
Pre-addressed and Stamped Stationery
It's much easier for your camper to write home if all the stamping and addressing is already complete. Although not quite as informative as a fully handwritten letter, consider buying some stationery where your camper just has to check the box or fill in the prompt blanks. Send a clipboard too, so it's easy for them to write in bed.
Costumes
I didn't realize my daughter's first year how many theme days camps have. From July 4th to Halloween in August to Color War, there are a plethora of opportunities for campers to show their spirit by dressing up in themed-attire. For beads, hats, wigs, full costumes, and more, check out the party supply shop or Dollar Store. (Returning campers may already know what they need, but for first-timers, reach out to a veteran camp parent or the camp directors to find out what to send.)
Rain Gear
Every day of summer won't be bright and sunny, so don't forget a lightweight slicker and rainboots so they can trudge through muddy camp trails and stay relatively dry. 
Books
With no access to social media or technology, hardcover and paperback books (along with puzzle books, crosswords, and sudoku) can keep campers entertained before bedtime or if they before their bunkmates.
Crocs
Before my daughter's first summer at camp, she said there was no way she would wear Crocs . But I bought them anyway, and she wore these waterproof kicks constantly.
Necklight
While a standard flashlight is good to have, this necklight allows your camper to have light their space with their hands free. It's ideal for reading or writing letters when the counselor declares lights out.
Card Games
One of the best parts of camp is the down time in the bunk, laughing and playing card games. Sending your camper with the staples (a deck of cards and UNO) as well as some new ones like Taco Cat Goat Cheese Pizza or The Game of Wolf (both available at Toy Mania.)
A Comfy
On a chilly summer night, a Comfy, aka a wearable Sherpa blanket, will keep your child warm and toasty—and it will probably get a lot of use when they get home, too.
Misting Fan
On a hot and humid day, your camper will be grateful for this misting portable fan to cool them off.
RANDI MAZZELLA is a freelance writer specializing in parenting, teen issues, mental health, and wellness. She is a wife and mother of three children. To read more of her work, visit www.randimazella.com.