Summer Camp Check Up Time!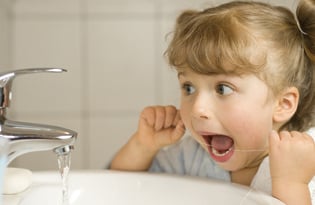 It's a good idea to be proactive now about the partnership that will exist between your family and the camps in which your children enroll this year. The American Academy of Pediatrics and the American Camp Association suggest the following to be sure campers are ready for their summer experience.
• All campers should have a health evaluation within one year of camp attendance completed by a licensed health care professional. For children with special needs or any medical conditions such as allergies, chronic illness or other ongoing problems, the exam should take place within six months of the beginning of the camp session. Your child's health evaluation should result in a management plan for use by the camp.
• Parents should provide a comprehensive health history to the camp before the child's first day.
• Parents need to update their child's health history as appropriate, including any changes in maintenance medications. Skipping medications during camp should be avoided.
• All campers should be in compliance with AAP-approved immunizations.
Protecting Small Smiles
Though your infant or toddler may not have many teeth yet, it's never too early to protect those small smiles. February is National Children's Dental Health Month, and for optimal dental health, pediatric dentists encourage parents to make an appointment with a dentist near the time of the child's first birthday. According to a 2007 report from the U.S. Centers for Disease Control and Prevention, 28 percent of children ages 2 to 5 have tooth decay, a rate that has risen in recent years. Studies show that children who have their first dental visit by age 1 have dental costs in their first five years that are 40 percent lower than for children who do not see a dentist by this age. For more information on pediatric dental health, go to the American Academy of Pediatric Dentistry website at www.aapd.org and check out the online Parent Resource Center.
Know Your Medication Dosing
In the summer of 2011, drug manufacturers changed the amount of acetaminophen in children's formulations, creating one standard amount in each type of acetaminophen product. Previously, infant acetaminophen drops contained a higher concentration of the pain reliever, which had caused some parents or children's caregivers to give too much of the medication to some children.
To eliminate confusion, the manufacturers of these products are now phasing out infant drops so that only one concentration of pediatric acetaminophen will be available. But in the meantime, both infant drop and children's liquid medications still may be available on pharmacy and grocery store shelves.
Before you give your infant or child under the age of 2 any acetaminophen, call your pediatrician or family physician's office to check on whether it should be given and what the proper dose is for your child. In addition, follow these important guidelines:
• Use only the dosing device (dropper, medication cup, etc.) that comes with the product.
• Never give adult medications to children.
• If you think your child may have taken too much of any medication, call the national poison control number at 800-222-1222. The website is www.ncpoisoncenter.org.
Preteens May Need Pertussis Booster
The incidence of pertussis (or whooping cough) is increasing, with 27,550 cases reported in 2010, resulting in 27 deaths, 25 of which involved infants. In view of the increase in pertussis and subsequent deaths, the CDC in 2010 began a study of the effectiveness of the diphtheria-tetanus-acellular pertussis (DTaP) vaccine in children ages 4 through 10.
More than 4,000 children from 15 counties in California were enrolled during the state's 2010 pertussis epidemic. Their medical records were reviewed, with the study including more than 600 children with pertussis and more than 2,000 without in a comparison group.
The study findings, presented at the annual meeting of the Infectious Diseases Society of America in October 2011, showed that the recommended DTaP vaccine series provided good protection against the disease for five years. However, it reinforced the need for the booster dose of the vaccine called Tdap at the age of 11 or 12, when other vaccines recommended for adolescents are given.
The study also showed that children who never received any doses of the DTaP vaccine face a risk of having pertussis that is at least eight times higher than that of children who received all five of the recommended doses before the age of 7.
The CDC, American Academy of Pediatrics and the American Academy of Family Physicians recommend that infants and children receive the DTaP vaccine at 2, 4, 6 and 15 through 18 months of age, with a booster at ages 4 through 6. To increase protection over time, another dose is recommended for ages 11 to 12 and for adults, particularly if an adult was not immunized against the disease in childhood.
Katherine Kopp is a freelance writer in Chapel Hill. She and her husband are the parents of three daughters. She is also the aunt to 19 nieces and nephews, ages 3 months to 20 years.