Spring Break Road Trip: Four Days in NC
"Eggceptional" fun between Charlotte and Raleigh for a long weekend.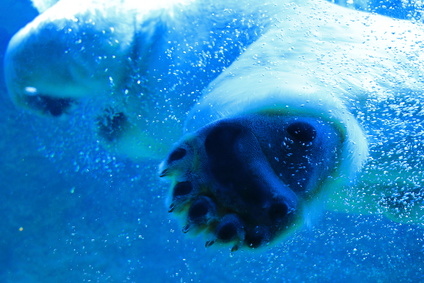 Not everyone can take a full-blown family vacation over spring break, but nonetheless, you need a plan.
It might be that a spring vacation isn't in your budget or perhaps it's simply a matter of conflicting schedules that keeps you close to home. I've got you covered in both cases.
I shared a four-day itinerary full of family fun from Charlotte to Raleigh and back with WBTV's John Carter in the video below. If you plan this itinerary over a weekend, you'll only have to take vacation days Friday and Monday.
Even if you only have a weekend, there's plenty do close to home without spending a fortune. Simply pick and choose from my suggestions.
Bonus: any of these attractions are great day trips!
---
Day One: NC Transportation Museum
Hop on I-85 North and you're in Spencer in under an hour from Charlotte.
The Transportation Museum is running the Easter Bunny Express the last two weekends in March. Visitors can ride a train with the Easter Bunny, who's handing out Easter Eggs, and they can even eat breakfast or lunch with the big guy, dressed in overalls and cap.
The current installation inside the Transportation Museum is called "History on Two Wheels: The History of Bicycling" and you can even try to ride an historical bike called "The Boneshaker."
The museum operates 9 a.m.-5 p.m. Tuesday-Saturday Noon-5 p.m. Sunday but will STAY OPEN on "Easter Monday," March 28.
---
Day Two: North Carolina Zoo
Jump in the car from Spencer and get a hotel in Asheboro so you can be at the NC Zoo bright and early the next day. Just this year the zoo welcomed a new male polar bear in hopes that he and the resident female will breed. Here's the video from the zoo.
If you plan your visit the weekend of March 26-27 you'll see the zoo's "Eggstravaganza" program, which allows animals to hunt for treats hidden inside decorative eggs. This is what is called "enrichment" for zoo animals, who would be hunting and scavenging for food if they still lived in their wild habitats.
The zoo is open every day but Christmas.
---
Day Three: NC Museum of Natural Sciences
After a day at the zoo head to the NC Museum of Natural Sciences before the "Extreme Mammals" exhibit closes on March 27. The museum gives visitors several ways to engage with this exhibit, including an animal sound mixer so you can make your own songs from animal calls.
You won't be able to miss the 15-foot-high model of extinct Indricotherium, the largest land mammal known to date. It looks a bit like a hornless rhinoceros and lived in the forests of central Asia between 34 and 23 million years ago.
While the African elephant is the largest living land mammal, the Indricotherium weighed as much as three or four of them. The model at the museum is of a juvenile, since the museum doesn't have a door large enough for an adult-sized specimen.
The Museum in downtown Raleigh is open every day of the year except New Year's Day, Thanksgiving, Christmas Eve and Christmas Day. General Admission is free. Donations are appreciated.
---
Day Four: Morrow Mountain and Reed Gold Mine
Make a slow return to Charlotte through Albemarle, passing through some lovely countryside and charming towns that you'd miss on the Interstate. Let the kids stretch their legs at Morrow Mountain State Park in Albemarle. At the top of the mountain you can see Charlotte's skyline on a clear day.
Just outside Albemarle is Reed Gold Mine, where gold was first found in North Carolina. If you want to pan for gold, plan your visit between April 1 and October 31.
The mine is closed Sundays and Mondays.
If you've visited these destinations recently, please leave a comment to help other visitors plan their stays.