Single Mom Holiday Survival Tips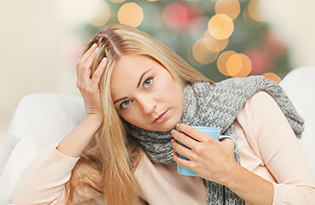 We turned to Jennifer E. Sipp, child, adolescent and family psychotherapist with Lakeside Psychological Services in Huntersville, to help us answer some questions about being a single parent during the holidays. She had this to say:
"The holidays can be a difficult time to be alone, especially when you are away from your child for any reason. Creating your own family traditions/rituals can help to create memories, promote bonding and togetherness, and give everyone something to look forward to."
You may choose to hold your own holiday dinner, get-together or gift exchange either before or after your child transitions to the other household. Fun holiday-related activities at home or out can also become tradition, such as going to see holiday lights, baking cookies or going to a movie.
While your child is away, schedule times when you can connect via phone or video call. Send "love notes" or brief letters with your child, for him or her to open nightly while away.
Lastly, use the alone time to nurture and take care of yourself as well. Indulge in something you love to do that may be difficult to accomplish when your child is home. Read a favorite book, go for a massage, go out with friends, or just enjoy a quiet evening at home.