Short Stories Capture Cultural Shifts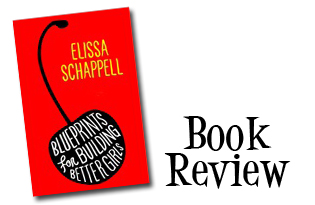 It's a catchy title. "Blueprints for Building Better Girls" by Elissa Schappell (Simon & Schuster, $24) elicits thoughts of parenting tips for shaping innocent, impressionable little girls into bright, confident, young women. Right?
Not quite. This collection of short stories by the author of "Use Me" and contributing editor and book columnist for Vanity Fair magazine contrasts cultural shifts from the 1970s through the present day in the way women love, hate, admire, obsess and ignore the men, parents and friends in their lives.
The girls in Schappell's book don't fuss over manners, fads or conventional wisdom. They protect and deliberate over the people, events and memories – good and bad – that have made them who they are. Their social and sexual relationships unearth deeply manifested emotions that, at a minimum, influence the relationships they form with others and, at a maximum, spiral out of control. Some characters resurface in more than one story – and not necessarily in chronological age order – constructing aforementioned relationships and timelines the reader must organize.
Schappell introduces readers to "Charlotte the rape victim," "Bender the party girl" and "Heather the slut." In "Monsters of the Deep," sexually active 16-year-old Heather vacillates between apathy for her wrestler boyfriend, Ross, to jealousy when he talks to other girls. Her reflections on "moms in their skirted suits, which never really hid their cellulite-pitted thighs" offers a stark reminder that even though many of us middle-aged mothers probably experienced similar relationships with similar boys, we aren't as young as we used to be.
These are the kinds of stories that cause women to look back, forward and all around – for surely other women like us have experienced, or will experience, some of the same traumas and dramas Schappell writes about. Her stories make you wonder: "What blueprint do I follow – or is there one following me?"
Beth Shugg is the associate editor of Carolina Parent magazine.
Author Elissa Schappell is the keynote speaker at Moms@Work Breakfast, Sept. 28.
> Get more info and buy tickets to the 2012 Moms@Work Breakfast
Are you in a local book club?
Assign Elissa Schappel's book as your next read and write a review. You could win tickets to our 2012 Moms@Work Breakfast!