Set the Course for College Success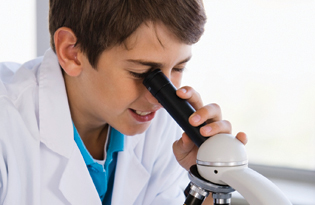 Long before a student reaches high school, it is critical to understand what courses are necessary for college admission. Experts say students who seek out challenging classes and nontraditional options such as online courses have a leg up when it comes to college readiness. However, parents must also consider where a child "fits" within course levels, so that a student isn't faced with insurmountable challenges.
"You don't want to accelerate students to the point where they are going to fail later," says Nancy Caggia, a Cary parent and N.C. Association for Gifted and Talented board member.
"You don't want a gap in knowledge." Rebecca Garland, chief academic officer of the N.C. Department of Public Instruction, speaks to course rigor in mathematics, a topic that stumps many parents: "In terms of mathematics, I think it's important that students have a rigorous course in math … but also that the choice is based on where students are functioning and not on a social decision."
New mathematics testing through the SAS Education Value-Added Assessment System (EVAAS) for grades K-12 helps teachers and parents better understand math abilities. It's important to think about math and science pathways starting in elementary school, because these areas can create a college admission problem for many students.
Most colleges also require at least two years of a foreign language, and some require three or more. Garland says North Carolina's recently revamped core curriculum, which has changed content across all core subjects, is more rigorous and designed to align with other states' curriculum.
The N.C. State Board of Education also instituted policies that encourage online learning for high-school students and allow students to place out of high-school subjects by demonstrating mastery. "One of the things that is most important is course selection. Know what courses are available and what courses might be best for your student," says Cheryl Robinson, a counseling specialist for Charlotte-Mecklenburg County schools.
Middle-school Course Selection
Middle-school students can take courses for high-school credit, and grades for these courses are not included in the student's high-school grade-point average. Some of these courses are offered online, while others are available at some middle schools. If students fail the course, that information also appears on their high-school transcript but is not factored as a grade.
"I think taking middle-school courses for high-school credit helps students have a feel for what high-school courses are going to be like," Robinson says. The board's new policy on demonstrating mastery allows students to place out of high-school subjects in core areas. The details of this new policy have not yet been established and may vary by district, so this is a question for school counselors.
Knowing a student's career path is helpful, but not always clear. "Some of them know exactly what they want to do, and the other 60 percent, they have no idea," says Karen Meadows, supervisor of elementary- and middle-school counseling in Guilford County. She suggests that students attend career fairs and explore career clusters in online videos at school or home.
It's important parents to start thinking, and talking, about college early so that they help children explore their interests at young ages. During middle school, students develop a four-year plan for their high-school curriculum. Once a four-year plan is in place, be sure to revisit it, since your student's goals or the course requirements may change, says Fredricca Stokes, supervisor of high-school counseling in Guilford County.
Course Levels and Grade-point Average
Colleges typically require specific high-school GPA ranges. High-school course levels generally include academic, honors and advanced placement — with honors and AP courses providing more points toward a GPA than academic courses. Students receive the most points for an A in a high-level course.
"If available, college-bound students should begin to take honors and AP courses in the ninth grade and continue to challenge themselves throughout high school. However, there is not a 'one size fits all' answer to this question," Robinson says.
Dibrelle Tourret, executive director of academically gifted and district coordinator of AP/IB (International Baccalaureate) programs for Guilford County, says she sees competitive seniors in Guilford County take five or six AP courses, but some students take up to 11 or more. She advises her students to "take the most rigorous coursework available to you that is at your level of comfort, or just beyond your comfort level. Push yourself, but you have to find your fine balance and don't want to get a D in an AP class." When looking at course selection, remember to check to be sure a student is also meeting the state high-school graduation requirements.
Program Options
Students can apply to a wide range of school programs, and enrollment procedures vary, with some programs filled by lottery, and others through an application process or by a student's residence. Options may include:

Early College – A national program designed to offer low-income students and first-generation college-goers an opportunity to earn a high-school degree and up to two years toward a bachelor's degree — tuition-free.
Other students can also apply. North Carolina has nearly 80 early colleges.
The Charlotte-Mecklenburg school district doesn't have an early college, but offers Cato Middle College High School, an honors program located on the Piedmont Community College Campus as part of the Career and College Promise.
This program gives students the chance to earn college credit during their junior and senior years in high school.
Dual Enrollment — Partnerships between colleges and high schools where high-school students enroll in college courses and earn credit after completion. Often students who have exhausted the high-school classes available in their interest path apply for these college classes. Courses must be approved by the high school as well as the college and can be taken as distance-education online courses or on a college campus.
Career and College Promise — Offers N.C. high-school students who maintain a B average and meet eligibility requirements an opportunity to pursue a college career at no cost in cooperation with community colleges. Students can earn a credential, certificate or diploma in a technical career, or a high-school diploma, and two years of college credit in four to five years through innovative cooperative high schools.
Online education — North Carolina Virtual Public School options are increasing, since this is viewed as a way to stay globally competitive in the future.
International Baccalaureate — Designed for self-motivated, curious students who are willing to push themselves in all academic areas. IB programs are recognized as exceptional college-preparedness programs. These programs may be offered as early as elementary school, while others are available in middle and high school.
Charter and magnet programs — Public schools with varying academic themes and goals; course options often expand and extend the standard public school curriculum. Enrollment is usually by application and/or lottery, with some magnet school attendance based on a student's residence.
Stay active in the college planning process throughout high school and help your student understand the importance of course choices. When a student falls behind, it can be difficult to catch up.
Carol McGarrahan is a triangle area freelance writer and the mother of a high-school junior who is still tinkering with that four-year plan.
High-school course requirements and online resources
High-school graduation requirements 
Alternative online education North Carolina Virtual Public School
Stanford University Education Program for Gifted Youth