Sensory-Friendly Holidays That Bring the Merry to the Whole Family
Advice ahead of the holidays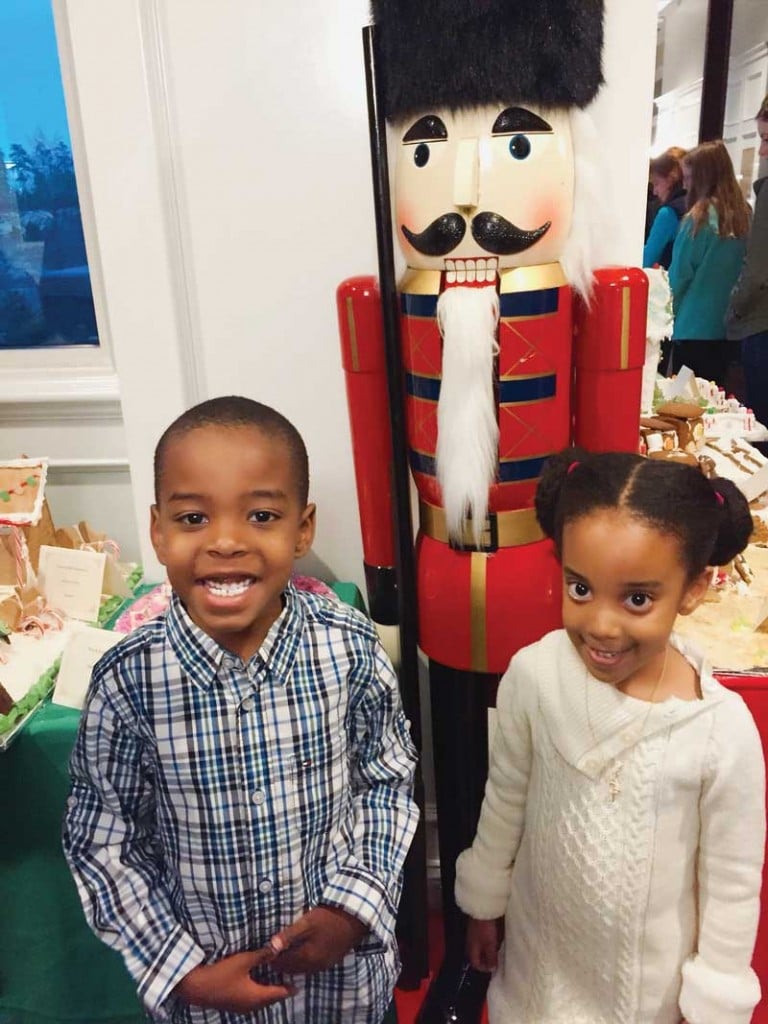 It's the most wonderful time of the year for most, but for a family with children who have special needs, the holiday season can be overwhelming and present challenges. Fear not, you can still enjoy the holiday hoopla. As a mom of a child on the autism spectrum, thinking about activities and things to do can become overwhelming. While I want to go out and enjoy what Charlotte has to offer, sometimes I am confronted with the reality of will this be enjoyable or I am setting myself up for disappointment? Here are a few tips on how to tackle the holiday with ease out and about, as well as at home.
---
Sensory-Friendly Holiday Outings
A few years ago, we started adding activities that are special-needs friendly to our holiday adventures. These outings have become part of our tradition, and let all in the family enjoy holiday fun without the stress of navigating large crowds and managing sensory overload.
Caring Santa. Caring Santa is a private event held at SouthPark mall that gives children and young adults with special needs an opportunity to visit Santa without the normal holiday crowds. SouthPark also makes necessary adjustments to the environment to support sensory, physical and other developmental needs of children of all abilities. The event is held in Center Court during private mall hours. Make plans to see Caring Santa at SouthPark Dec. 1 or 8 between 9 and 10:30 a.m.
Sensory-friendly ballet. Together with Allegro Foundation, a Champion for Children with Disabilities, Autism Speaks, Autism Charlotte and InReach, Charlotte Ballet created a sensory-friendly "Nutcracker" performance. Performances are shorter, house lights remain at half brightness and sound is controlled through recorded music, and designated quiet areas are available.
Before you go, download the social narrative story that introduces the story and gives an overview of what to expect during the performance. See the sensory-friendly performance of the "Nutcracker" at Blumenthal Performing Arts Center's Belk Theater, Dec. 11 at 10:30 a.m. Tickets are $15.
Stroll Gingerbread Lane. Enjoy a stroll through Gingerbread Lane at the Ballantyne Hotel to cast your vote and donation for your favorite creation. Donations benefit Levine Children's Hospital. My kids look forward to seeing all the confectionary creations by professional pastry chefs, as well as children. Since it's a go-at-your own pace, we don't feel rushed. Go earlier in the day, there's practically no crowd. Happening Dec. 4-26.
Creating Calm at Home
The overwhelming feeling of having to get things done can be extremely frustrating throughout the holiday season — and the kids can feel that frustration too. To maintain a sense of calmness within the home, I work on several things:
Plan ahead. Try to get as much done as you can before things become too chaotic. From travel arrangements to playdates, if I can get details about it ahead of time, I do.
Relinquish control. Do not stress the small stuff. Allow yourself to leave a situation and revisit it at another time. It is OK to walk away and clear your head.
Ask for help. Calling someone and asking for help is honorable. It takes an active community to keep a family with a child with special needs functioning. Support doesn't have to be professional. Friends and family can offer aid, and most of the time they are waiting on the request and are willing to be helpful any way they can.
Talk to family. Family can mean well with their advice or input on child-rearing. Children with special needs, however, do not respond to traditional discipline techniques. Let family members know how they can help, and that while they may mean well, their added input can increase your anxiety. The best way they can help is by asking how.
Take care of yourself. Self-care is essential but typically overlooked. You can't be available to your family if you don't give yourself the time to recharge. Take a day off, go for a walk or join a class. It doesn't matter what it is schedule time for you.
Bea Moise is a board-certified cognitive specialist and parenting coach. She and her husband have two children, Jacob and Abigail.