Season of Dance for Kids With Special Needs
Local churches and schools make sure kids with special needs don't miss out on fun traditions.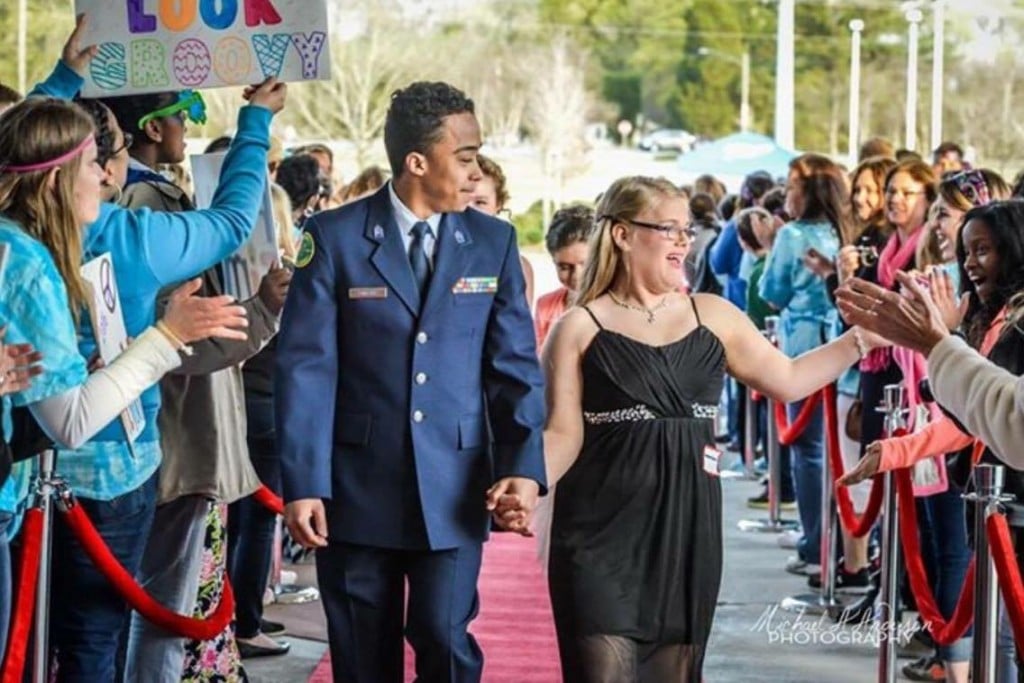 Several weeks ago, Ben's teacher sent home information about a dance at Ridge Middle School. Parents were invited to take photos so I put it on my calendar for March 23.
It was much more than I expected. The theme was Aloha, and the gym was transformed with lights and Hawaiian themed decorations. Stations were setup around the gym for activities, food and places to sit. Of course there was music, dancing and a lot of energy in the room.
I would love to say Ben enjoyed himself, but when we got there, he seemed more overwhelmed than happy. There was a lot going on, and I hope he would do better next year with a frame of reference.
Teacher, Beth McGinnis, at Ridge Road, gave me the background on the dance: Ridge Road Middle School's National Junior Honor Society has hosted a Spring Dance for every middle school SAC/AU (Special Academic Curriculum/Autism) class in CMS for the past 5 years. McGinnis says, "This dance is instrumental in unifying our school and strengthening our Culture of Caring at Ridge Road."
There are a lot of opportunities for our kids to participate in a special dance or prom. Many churches, schools and volunteer organizations plan huge celebrations for teens and adults with special needs. If you have a social child who likes to dance, they could spend the better part of their spring dancing away. Here are a few special events offered in the Charlotte region. Please feel free to share more in the comment section.
Joy Prom – Joyful Hearts
Night to Shine – Tim Tebow Foundation
Joy Prom – Carmel Baptist Church