Saying Goodbye to the Concession Stand
The Howe family bids farewell to peanuts and crackerjacks.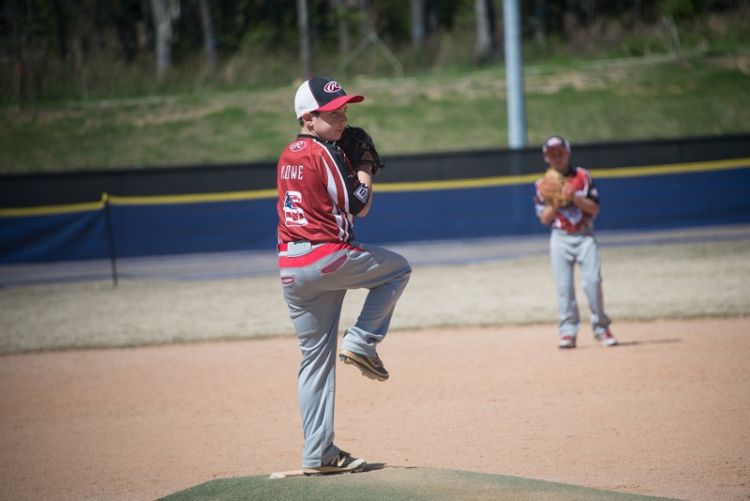 "Take me out to the ballgame. Take me out to the park. Buy me some peanuts and crackerjacks." That is how we sang the popular seventh inning stretch song until we started the Fit Family Challenge. Our tune has changed to "…. we brought sandwiches, fruit and healthy snacks."
I think that I am finally ready to admit that the Howe Family is a baseball family. Tyler has been playing baseball since he was 5 and Molly started playing when she was 3. Tyler was selected for a travel team right out of kindergarten, before he could even tie his own cleats. Who am I kidding? He still doesn't tie his own cleats and he is 9. However, he did manage to eat a salad the other day, but I digress.
Needless to say we pretty much spend every other weekend from March to June and September to November on a ballfield. We do it because our kids love the game and we love what it stands for. The sport keeps them active, engaged and away from too much screen time, unless you count Tyler watching Sports Center to analyze plays. They have both been blessed with amazing coaches and teammates over the years and what started out in most cases as friendly chit chat on the sidelines has led to friendships that will last the test of time.
One of the things we have struggled with is what food items to bring to the ballpark. Sometimes we are there for just a game or two and other times we have spent six or more hours at the fields. To be truly honest, I used to go with what was easy, grabbing snacks from the pantry on my way out the door. Maybe some Little Bite Brownies, chips or Goldfish crackers and a couple of ring pops left over from Halloween for Molly. We finished things off with water and Gatorade. Of course, we also made sure we had enough money in our wallets to grab some more substantial food from the concession stand like a hot dog, nachos or a frozen lemonade.
There is just something intriguing about the concession stand. Something so right and so wrong at the same time. Molly is a fan because she can be independent and order her own items. It wasn't too long ago that Molly told us a pretty good fib and her punishment was no visits to the concession stand for the day. She was so mad. I think she would have preferred losing the iPad or going to bed early. "Houston, we have a problem."
Simply put, we didn't plan ahead. With the help of our nutrition and fitness experts we are learning to be prepared in the food department so that we are not caught off guard and feel like we can't make good food choices. Now we are preparing food to bring to the ballfield. Have cooler, will travel. Between games Tyler is having yogurt and cheese sticks. Just enough protein to keep his energy level high, but not enough food to make him feel sluggish. Molly has traded in her ring pops for apples and strawberries. Todd has replaced hot dogs with ham on whole wheat bread with pretzels as a side instead of chips and I have been bringing hummus and carrots for myself. Little Brownie Bites have been pushed aside for granola bars and Kind bars and our food choices are accompanied with ice cold water.
We are starting to feel lighter as a family, yet our wallets are heavier. Not a bad problem to have. We are committed to keeping these new habits alive as we cheer on the Huntersville Youth Athletic Association's Lightening Force T-Ball Team and Rawlings of the Carolinas Prime 10U Team.
There is one thing that will never change about baseball for our family. "One, two, three strikes you're out, at the old ball game." Especially when #6 is on the mound!
---
Jennifer Howe and her husband Todd, and children Tyler, 9 and daughter Molly, 6, are participating as one of our 2016 Fit Family Challenge spotlight families. Learn more about their healthy family journey here, and follow along with Jennifer as she updates us this Spring and Summer in the Fit Family Challenge Blog.