Saving Education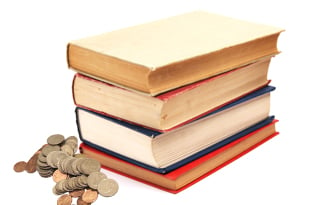 You would have to have your head in the sand to have missed Charlotte Mecklenburg Schools (CMS) Superintendent Peter Gorman in the media these days. He is on the frontline of the education budget-cuts battlefield, as months of debates and discussions are coming to a close.
May 1 begins the final countdown to approval of the budget representing devastating cuts facing CMS — more than $100 million — and Charlotte's children are the ones caught in the crossfire.
"This is the third year that we have had to make significant budget cuts. This year, we could have to cut $100 million or more," says Dr. Gorman. "These (budget cuts) will be felt by our students, their families and our staff."
In response, a community of passionate parents, local organizations and community leaders are creating grassroots initiatives to bring the message to decision-makers that educating children should be the highest priority. Tax-paying parents are realizing their voice must be heard, and banding with other parents to advocate to political leaders and decision-makers to ensure solutions, and taxpayer dollars, are focused on education.
An April 13 rally of the group MeckFUTURE drew more than 100 parents to Metro School. These parents organized to tell Charlotte's County Commissioners where to spend taxpayers' dollars. They are hosting letter-writing campaigns asking the Mecklenburg County leaders to consider using increased taxes from the property revaluations to offset a portion of the education budget shortfall.
Bill Anderson, Executive Editor of MeckEd says, "In the next 50 days our greatest needs are to attempt to influence our County Commissioners to consider keeping tax rate the same and using the potential $60+million in new revenue to help CMS with their impending $100m shortfall."
There are other ideas as well. In the 2011 Get Real conversations, sponsored by Crossroads Charlotte in March, some citizens were willing to give up services (i.e. change weekly trash pick-up to monthly) in order to re-allocate much-needed dollars to education. Are we willing to make tough choices? Is the education of our children truly a priority?
Budget woes are not going away and many tough choices must be made. Parents who care must have a voice in that choice.

Be in the Know
CMS – Find up-to-date information about challenges facing CMS and budget proposals. www.cms.k12.nc.us
Meck Ed – Mecklenburg citizens for public education is leading an effort to educate and inform local citizens about the CMS 2011-2012 budget process. www.mecked.org. 704-335-0700.
MeckFUTURE (Mecklenburg Families Uniting To Uphold and Rescue Education). PTA and school-leadership team members, and other school leaders and parents, attended a community-wide meeting held April 4 and April 13, www.meckfuture.wordpress.com or on Facebook.
Get Real 2011 – See the results of the March public workshop series led by Crossroads Charlotte (www.crossroadscharlotte.org). www.getreal2011.org

CMS Budget Schedule
May 1 – Deadline for notifying administrators of superintendent's intent to non-renew contracts.
May 10 – Board of Education's 2011-12 proposed budget approved.
May 13 – Proposed budget delivered to county manager.
May 15 – Deadline for notifying teachers of superintendent's intent to non-renew.
May 17 – County manager's recommended budgets presented to Board of County Commissioners.
May 24 – County Commissioners budget workshop.
May 26 – Public hearing on budget.
June 1 – Deadline for notifying administrators of non-renewal.
June 15 – Deadline for notifying teachers of non-renewal.
June 21 – Fiscal year 2011-12 county operating budget and three-year capital improvement plan adopted.