'Savage' Focus and a Little Bonding Besides
WCCB News Rising host Derek James and his son share their first Savage Race experience together.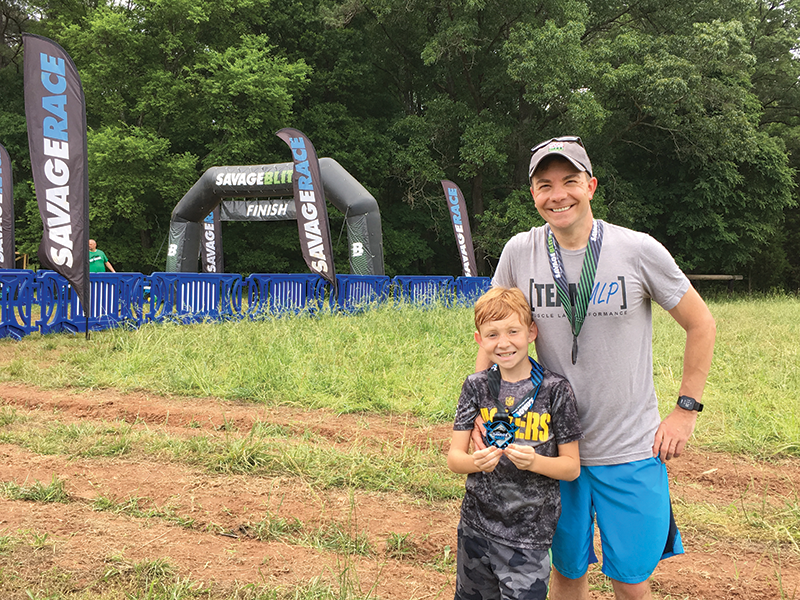 Kids love climbing and jumping in, on or over everything — and my boys are no different. They first really fell in love with the idea of obstacle courses several years ago thanks to the TV show "Wipeout." While silly, it's impressive to see athletes and non-athletes conquer the various obstacles. In more recent years, we've watched more than a few episodes of "America Ninja Warrior" where the toughest of the tough take on insane physical challenges.
A few years ago, the closest thing to an obstacle course you'd find for kids around Charlotte were some places that maybe had a bouncy house. Now there are at least a half dozen places where children can jump, swing and climb their way to fun and fitness. Kinetic Heights, Urban Air, Big Air and Defy Charlotte are just some of the options for getting your adventure on. Keep in mind that each place has different courses in size and ability level. Some may be difficult for kids under age 12, while others are easier for little ones. BounceU of Matthews doesn't have a "warrior course," per se, but does feature a junior version of the "Big Balls" from "Wipeout" that is perfect for the younger set.
My son Tyler, 9, and I have been running 5k races from time to time over the last couple of years. While searching for our next race, I discovered something called Savage Race. It's a 5- to 7-mile obstacle run with mud, fire and even barbed wire. It's definitely too much for a 9-year-old and for and this almost 40-year-old. Savage Race, however, also offers a shorter 3-mile-plus course called the Blitz, which was advertised as a good option for first-timers, as well as a shorter half-mile kids' course that I knew Tyler could easily complete. We looked at some pictures and videos online to gauge his interest. He was over-the-top excited. We ran the Charlotte race in May.
As Savage Race was our first obstacle-course-run experience, I really didn't know what to expect. I've been working out two days a week for a few years now, so I at least wasn't worried about embarrassing myself. My wife, on the other hand, was worried that my time on the course would end with a trip to urgent care. I surprised her – and myself – with what I was able to accomplish. My kids witnessing their dad push himself to the limit was the cherry on top. They were able to see firsthand my preparation for the race and how it paid off on race day. They saw that determination, grit and self-confidence go a long way. They also learned that while competition is a part of obstacle-course races, helping a fellow racer finish a task to reach a goal is always the right thing to do.
Even though Tyler and I didn't run together, I feel like the obstacle course experience really connected us. Tyler's race followed mine, and I was beyond proud to see him finish second overall. I saw growth in him in every step, plus enormous pride when he crossed the finish line and received his medal. He had accomplished something special and had done it with his dad.
I hope he always remembers our first obstacle-course race and the realization that with hard work and perseverance, he can do anything. Tyler's little brother Chase, 7, was proud too. Now psyched to try it himself, Chase eagerly informed us that he's ready to take on his first obstacle-course race. There's more than a little ninja warrior in each of them.
---
Derek James is a host of WCCB News Rising. He and his wife live in Charlotte with their two sons who are age 9 and 7.