Ride the Trolley to Uptown Charlotte
Elizabeth Trolley is totally accessible and a great way to get to the sights in Uptown Charlotte.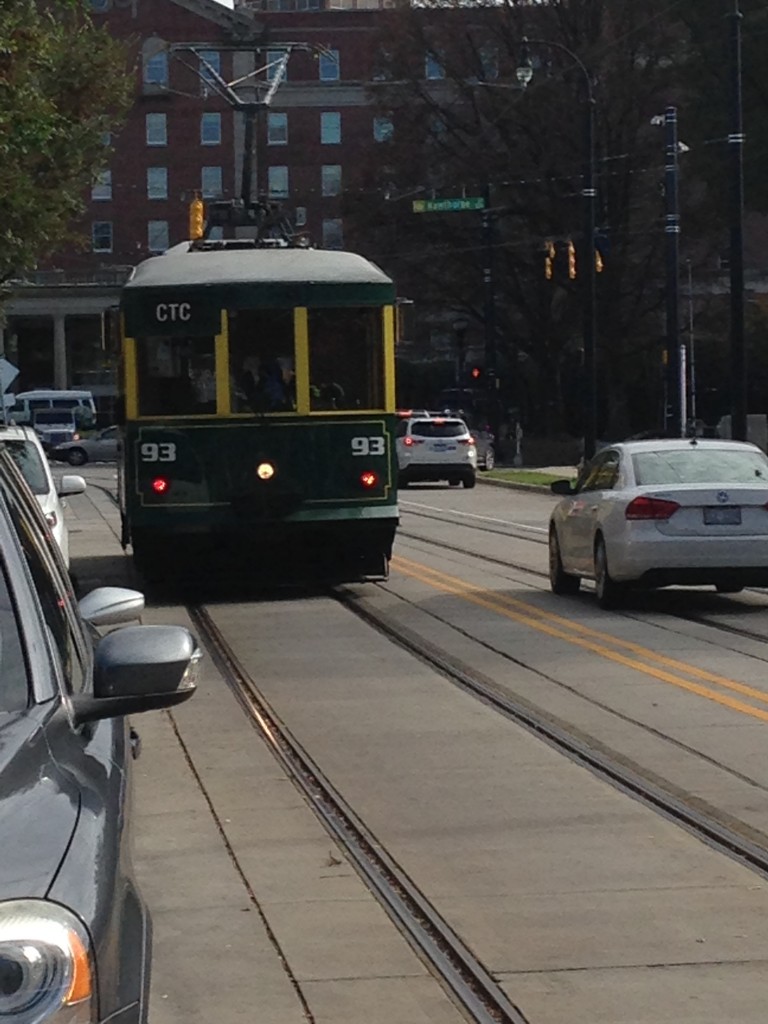 I rode the trolley twice before I realized it was accessible to my son Ben.
On the second trip, I saw the tell-tale signs of accessibility: fold-up benches to make room for a wheelchair, tie downs and a lift to get on and off the trolley. The driver confirmed that the trolley is set up for wheelchairs.
On our third trip, we took Ben. It was easy, and the driver was helpful and patient.
Ben absolutely loved it, even though the photos do not show his enthusiasm. He did not make a peep on the trip to and from Uptown. He looked around and took in the sights. This will definitely become a regular routine for us.
If you decide to take the trolley to Uptown, park in Elizabeth, near Novant Presbyterian Hospital and follow these tips:
1. The trolley is loud. Loud noises do not bother Ben, but for another child, it could be a problem.
2. There is no specific schedule so expect to wait 10-15 minutes at your stop.
3. The trolley is most busy during weekdays when CPCC is in session for the semester. If you don't go this week when school is out for CPCC, I recommend a weekend or an evening for your first time.
4. The trolley is free. Once you are in Uptown, check out the free sculptures, parks and frescos.
---
Attention Required
See more resources for families with children with special needs in the Special Needs Directory.