Retro Revival: Maillots Make a Major Comeback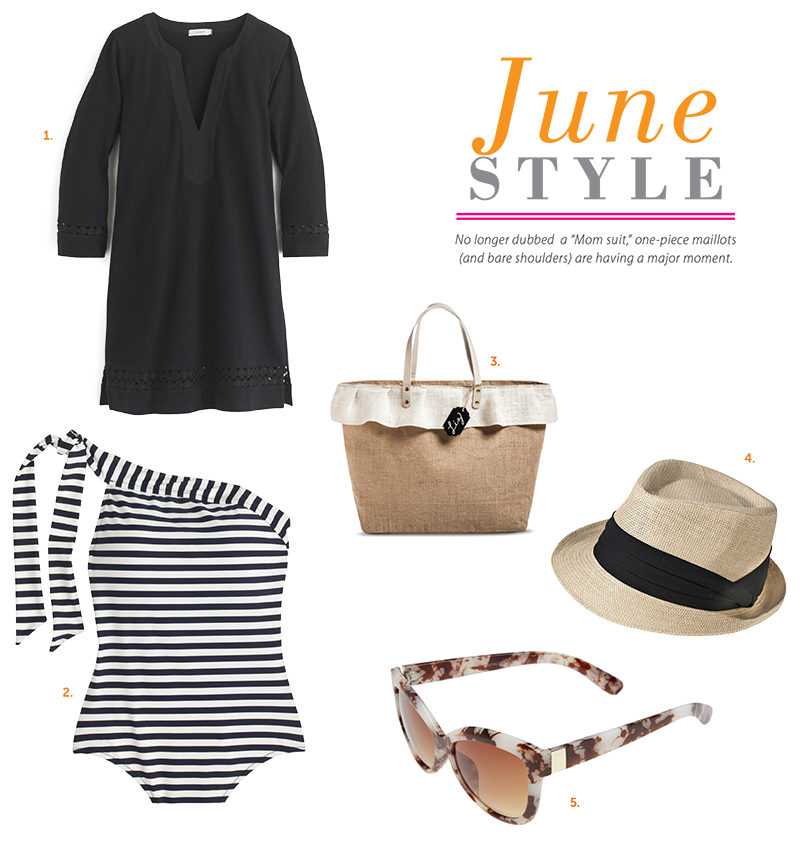 No longer dubbed a "Mom suit," one-piece maillots (and bare shoulders) are having a major moment.
1. Black Cotton Embroidered Tunic, jcrew.com, $79.50
2. Navy Ivory Classic Stripe One-Shoulder One-Piece Swimsuit, jcrew.com, $118
3. Burlap Bag with Chalkboard Tag, target.com, $16.99
4. Natural Merona Fedora Hat with Black Sash, target.com, $12.99
5. Brown BP 55mm Cat Eye Sunglasses, nordstrom.com, $12
Lauren Bell Isaacs is the digital media specialist for Carolina Parent.