RECIPE: Eve Briggs' Gluten-Free Chocolate Molten Cake
The 18-year-old is the daughter of Gene Briggs, executive chef at Legion Brewing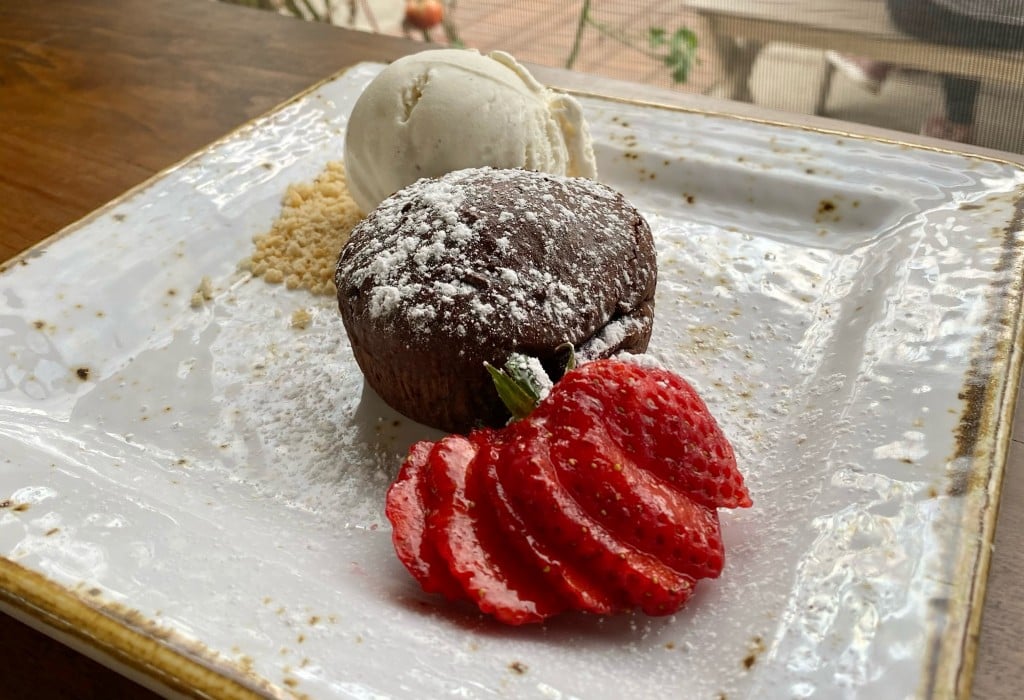 Eighteen-year-old Eve Briggs comes by her love of cooking naturally. She's one of three daughters of Gene Briggs, executive chef at Legion Brewing. At age 14 she began working alongside her father at Blue Restaurant & Bar, where he was executive chef for 15 years, assisting with the menu and Chef Gene's monthly cooking classes. Today she's a freshman at American University in Washington D.C., but her online classes have allowed her to stay in Charlotte and work at Legion.
Eve loves to create new dishes for Legion's dessert menu, like the blueberry cornbread muffin with lemon sorbet she perfected this summer. Her all-time favorite, though, is the chocolate molten cake, which she made with her father growing up. After she was diagnosed with celiac disease six years ago, she came up with a gluten-free version that tastes as good as the real thing. Here is her recipe for gluten-free chocolate molten cake:
Ingredients:
7 ounces of semisweet dark chocolate broken in pieces
1 stick unsalted butter
3 tablespoons gluten-free flour
3 tablespoons almond meal
½ cup powder sugar
1 teaspoon gluten-free baking powder
3 eggs, beaten
½ teaspoon vanilla extract
½ teaspoon glycerin
Directions:
Preheat oven to 400° F
Place chocolate and butter in a heatproof bowl and set over pot of simmering water. Stir mixture until it is just melted and then remove from heat.
Sift flour, almond meal, baking powder, and powder sugar together in a bowl and mix. Add eggs, vanilla extract, and glycerin and mix. Slowly stir in chocolate mixture.
Grease the ¾ metal cups. Divide the batter among the cups and bake for 8-10 minutes.
Remove from oven and let set for 5 minutes, remove from metal cup and serve.