Reality Check: Molly Barker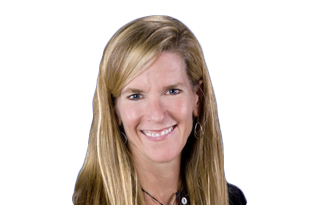 Take a peek inside the life of local mom Molly Barker and get a glimpse of everyday parenting — from the madness to the mess-ups!
Vital Stats: Molly Barker, 50
Founder and Vision Keeper of Girls on the Run International, Author, Redbook Magazine's Woman of the Year; Runner's World, Heroes of Running Award; Speaker on Oprah Winfrey's "Hi Gorgeous" Tour
Family Tree:
Single mom to Hank, 15, and Helen, 12. The family has three dogs, Lacy, Abigail and Ryder, and three cats, Duralee, Eloise and Toby.
Get Real:
If we are calmly going about our days, the house is in order. When we get a bit crazy with school or work, the house can become quite chaotic. You know which phase we are in, the moment you arrive.
"Don't You Dare":
My kids push my buttons by speaking negatively of/name calling/or harshly judging another person. I'm happy to report they also are helpful to ME in this area — they call me out, when I am quick to judge or harshly speak of another. We all strive to stay grounded in compassion.
Parenting Rule #1:
My two teens have a private world at this point, and so I have to trust that they are navigating it in ways that serve their "biggest self." (This doesn't mean they won't make mistakes or stray at times.) When they are with me, however, I don't let them get away with negative self-talk, which serves absolutely no purpose and serves as nothing more than a distraction from making progress when we are challenged.
Fave Phrase:
"When Momma ain't happy, no one is." I meditate every morning and practice yoga several days a week. I have found tremendous return on this … in how I show up for work, parenthood and in my personal life.
Top Tip:
Harshly judging myself in the process of raising my children is of no service to them whatsoever. I recognize each and every day that I'm doing the best I can. I strive to serve as a source of wisdom and love for them, but realize that in the process of doing so, they serve as a source of wisdom and love for me. We are all in this together.