Read Charlotte Launches Literacy-Based Text Program
Read Charlotte is helping parents build their child's literacy skills via text-message tips.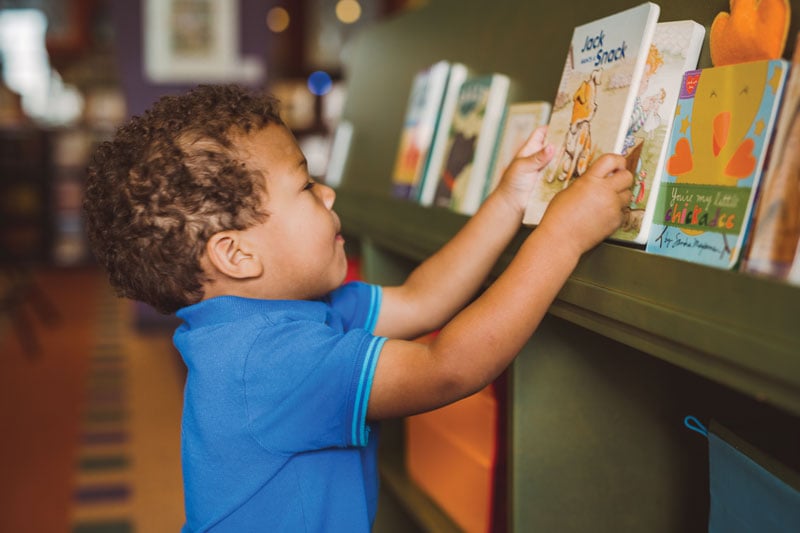 Read Charlotte is giving parents the information they need to help build children's literacy skills before they start kindergarten. The new literacy-based text program Ready4K breaks down the complexity of getting kids ready for kindergarten through small, easy-to-achieve steps. In a study conducted by researchers at Stanford University, preschool children of parents who received Ready4K texts gained two to three additional months of learning by the end of the school year in important areas of literacy.
The free service offers parents of children from birth to age 6 three text messages each week with timely facts, tips and encouragement that include fun and easy ways to grow literacy skills while maximizing family time. Families that opt into the free service will receive three text messages each week based on their child's age to help them get their children ready for school. Parents can sign up for Ready4K for children at any point from birth through age 5 to receive age-appropriate advice and tips until their child turns 6.
Example texts (also offered in Spanish):
FACT: Preschool is when many children begin learning how to write letters. Kids can get ready for this big step by making letters with everyday objects.
TIP: During snack time, have a letter building party. Can your child make a T, X, L & N out of snacks like cheerios or grapes? What about curvy letters like S?
GROWTH: Keep making letters to prepare your child 4K! Before dinner, try using toothpicks, tinfoil, or straws to make all of the letters in your child's name.
"We believe this could be a game changer for Charlotte-Mecklenburg kids and families," says Executive Director Munro Richardson. "In a survey last year, Read Charlotte found that very few families clearly understand what children need to be ready for school. Ready4K could be part of the solution."
Text READCLT to 70138 to sign up for Ready4K text messages.
Read Charlotte also has opportunities for community members to help children in Charlotte become better readers. Learn more about volunteer opportunities and how you can help.