Raising Financially Savvy Kids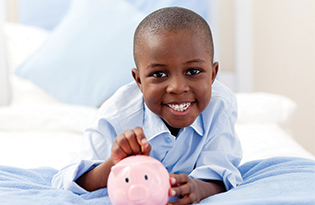 Ever wonder if your kids appreciate the value of a dollar – especially during the spend-happy holiday season? According to Andrea Travillian, author of "Little Kids Big Money: Tools for Teaching Kid Friendly Finance," kids aren't born with innate financial knowledge. "Some kids are natural-born spenders, while others are natural savers," she says. "But they all need financial guidance."
Learning the art of sound spending and sage saving doesn't happen overnight. Read on for age-specific strategies to help build healthy financial habits.
> Dollars and Sense: Ages 0-5
> School Years: Ages 6-11
> Checks and Balances: Ages 12-18
Malia Jacobson is a nationally published parenting journalist and mom of two. ?