Rail Trail Lights Returning to South End in February
Festival will feature six new interactive light installations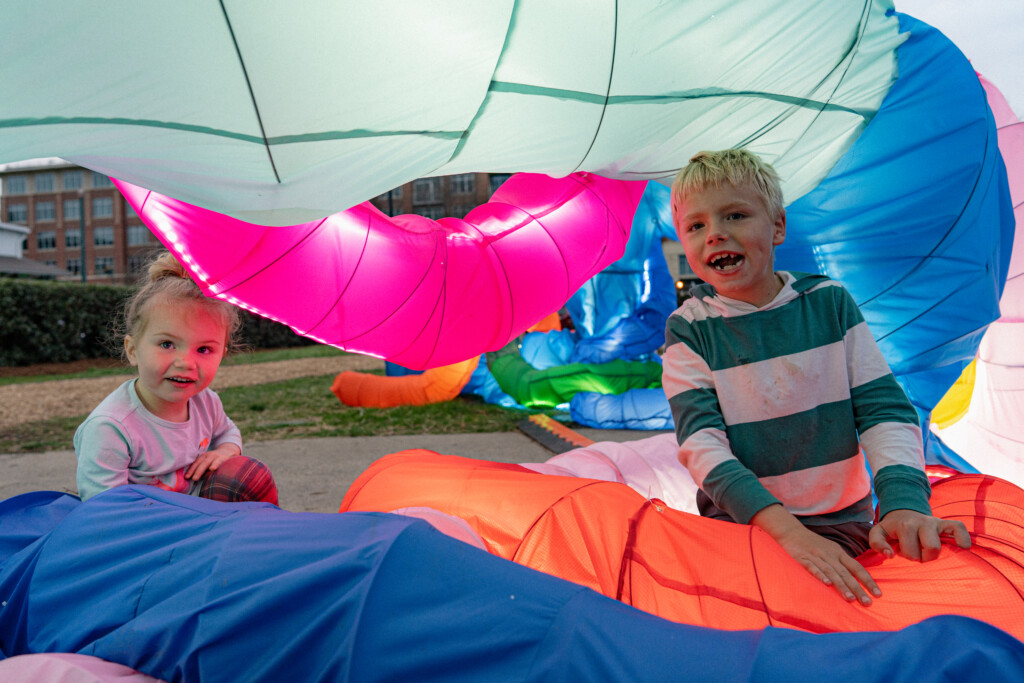 The Rail Trail Lights return February 3-19! In its fourth year, the festival features six new interactive light installations created by local artists situated along the 3.5 mile linear pedestrian park. Part of the I Heart Rail Trail initiative – a partnership between Charlotte Rail Trail, U.S. Bank, and Charlotte Center City Partners – the experiential art path offers a casual and captivating activity for all ages. Take the full stroll from start to finish, or plot a stop when visiting one of South End's many restaurants, breweries, bars, and shops.
During the event, enjoy live music from local musicians at Atherton every Thursday, Friday, and Saturday from 6-8 pm.
Here's the lineup of installations and where to find them:
• Cheeks Laboratory – an elaborative, interactive machine combining technology and art. Created by Cheeks McGee, at The Pavilion (near Futo Buta, 222 E Bland St.)
• Gold Rush – a shimmering, metallic nod to Charlotte's history of mining and minting gold. Created by Studio Dickey, at Flower Child (1537 Camden Rd.)
• Kaleidoscopic – a combination of old window panes, light, and color create new bright depths. Created by Studio Cultivate, at The Wedge Patio (1537 Camden Rd.)
• Moment – a new media sculpture combining AI with iterative design inputs. Created by G. Scott Queen at Kingston Connection (118 E. Kingston Ave.)
• The Lighted Cube – a lighted story of Southern culture that invites viewers to become part of the work itself; an ultimate photo moment. Created by Sir Will at the Design Center Plaza (1920 Camden Rd.)
• High Beams – an old sedan is given a surreal form of persona and is activated when it senses a viewer. Created by Matthew Steele at Atherton Plaza (2102 South Blvd)
A "Flip the Switch" event on Feb. 3 (6:30 p.m.-7:30 p.m.) at The Pavillion (222 E. Bland St.) will give the community a chance to see the 17-day festival come alive. The first installation, Cheeks Laboratory, will be lit at 6:30 p.m., with live music in tow.
Find the Rail Trail Lights path that best suits you with the Parent's Guide to Rail Trail Lights.