Queen's Grant Students Win Healthy Cooking Competition
Middle schoolers at Queen's Grant Community School took top honors at "Kids Cook with Heart."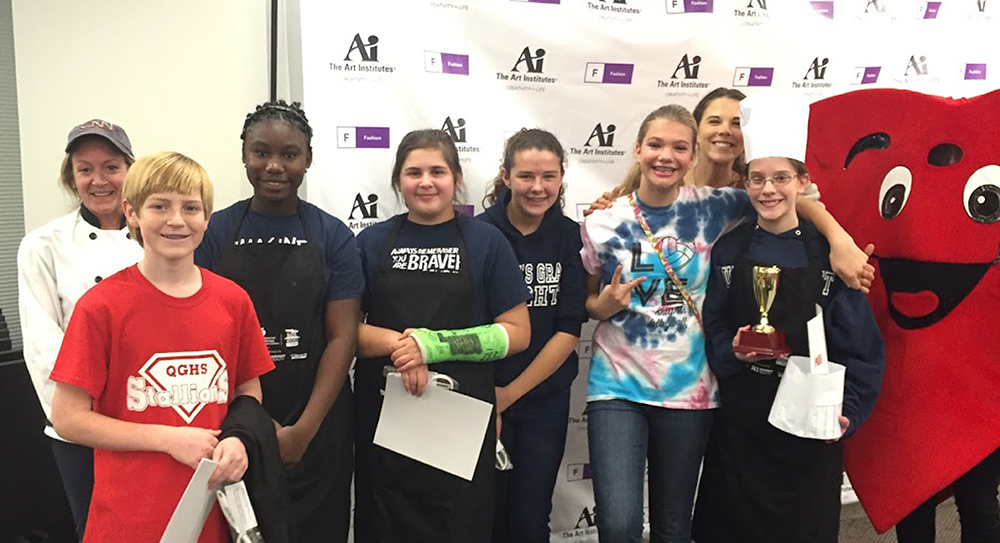 Middle school students at charter school Queen's Grant Community School recently participated in "Kids Cook with Heart," a program sponsored by the American Heart Association that aims to promote healthy cooking and eating.
The group first attended cooking classes, which took place over a span of four weeks, with each session lasting approximately two hours. Students worked with a registered chef and dietitian to improve culinary skills and kitchen safety. They then put their skills to work at a cooking competition held at the Art Institute of Charlotte, where judges evaluated them for teamwork, food taste and presentation. Their dish, a chicken fajita prepared with a fresh salsa, won top honors at the competition.
This was the first time students from Queen's Grant participated in "Kids Cook with Heart."