Q4KIDZ
Get your family talking with interesting questions.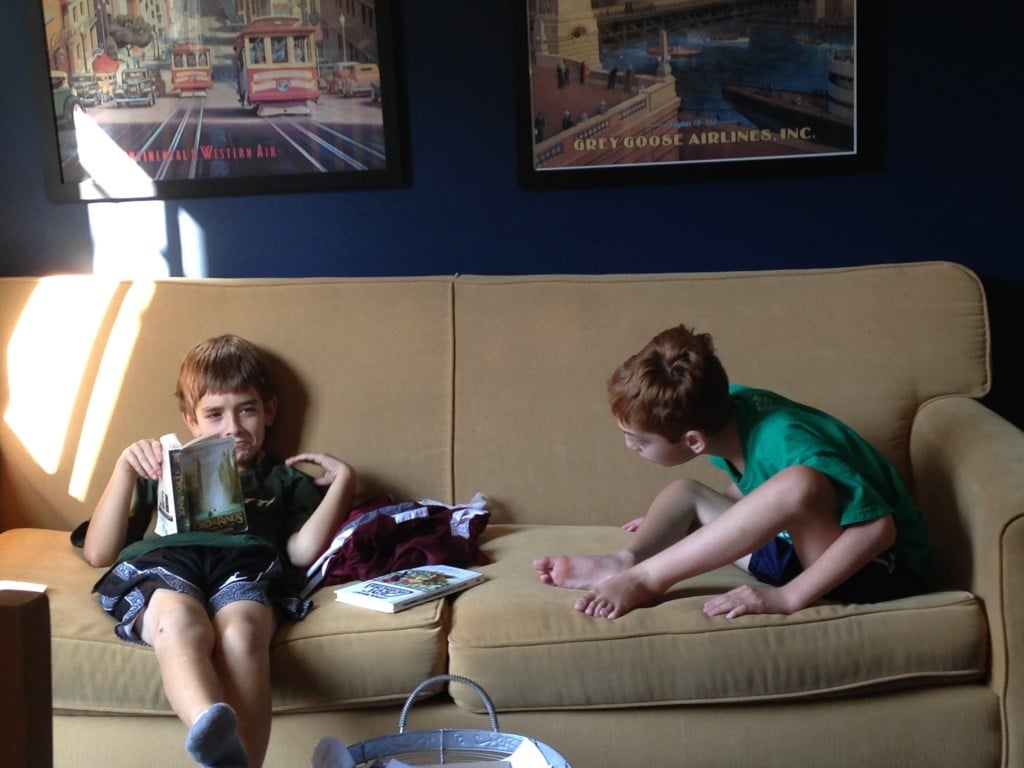 "If you could give one superpower to someone else in your family, what would it be and why?"
This was the question texted to me one afternoon. I had joined a free service that sends a daily text with a question. I was apprehensive about this question because I was not sure what my sons, Logan, 10, and Sean, 7, would say about superpowers and Ben.
Within seconds of being asked the question, Logan and Sean chose Ben to receive the superpowers. Logan thought Ben would be best served with mind reading abilities so he would know what everyone was thinking. Sean thought the ability to fix or build anything should be Ben's superpower because he loves Bob the Builder so much.
I had braced myself for their answers, assuming they would give Ben powers to change him into a typical kid. But they did not – they saw something else that I did not. Leave it to them to be far more perceptive and creative than me.
My friend and running partner, Ailen Arreaza, works for a new organization called ParentsTogether. ParentsTogether helps parents connect with one another to share resources and support. One service they offer is Q4KIDZ. They send out a question each day to you at whatever time of the day you request in a format you prefer (email, phone text).
I receive a text message at 4pm each day when I am walking to pick up my kids from school. Either on that walk or sometime at dinner, I ask the Q4KIDZ question. Questions are varied, thought-provoking and get family conversations started. We had fun with this one, "What is the first memory that you have?" The answers to some of these questions may surprise you.
If you are interested in checking out the organization or even signing up for the free Q4KIDZ, check here and here.
​Attention Required
See more resources for families with children with special needs in the Special Needs Directory.