'Protein to the People' Project Benefits Local Food Banks
Girl Scout Gold Award Project benefits local chicken keepers and nearby food banks.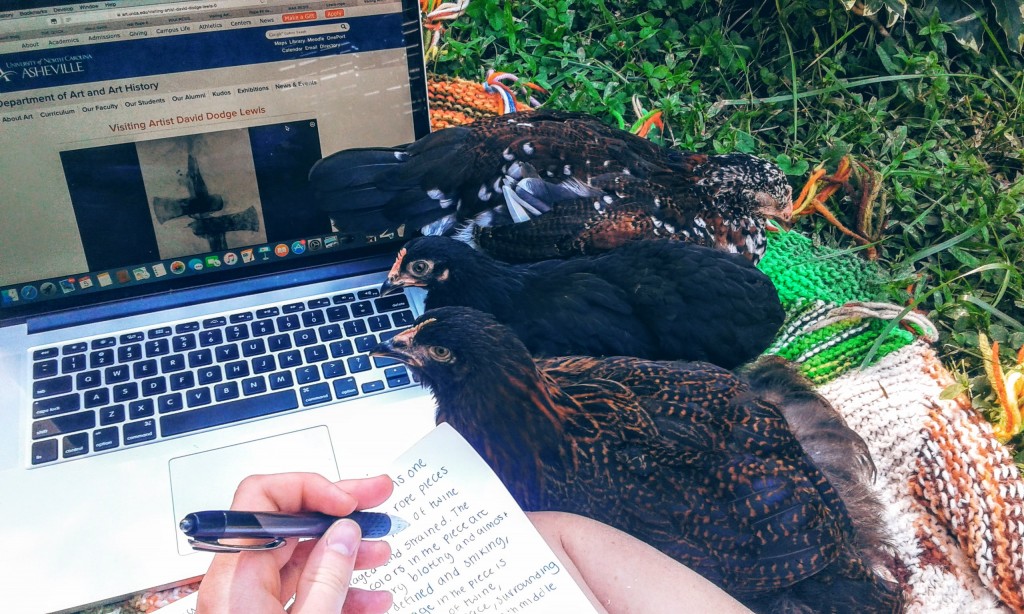 For many backyard chicken keepers, surplus eggs can become a problem — fast. During peak laying season, a chicken can lay two to three eggs per day. With a five-chicken flock, that could mean collecting a dozen (or more) eggs every day! Of course, many neighbors would happily accept a delivery of fresh eggs, but Myers Park High School sophomore Anna Keener has another solution. She created a group she's calling Protein to the People for her Girl Scout Gold Award project.
Keener was an accidental chicken-keeper. "We've had chickens since I was probably around 8," she says. "The Easter Bunny brought ducks, and one of the ducks passed away, so my mom bought another. But it came with 15 'packing chickens' to keep it warm. So we decided to keep some friends for the duck."
Realizing that those extra eggs could help feed Charlotte's less fortunate residents, she decided to gather the surplus from her family's flock and donate them to nearby food banks. Every other week, she gathers extra eggs from donors in her neighborhood, puts them in cartons with her own eggs, and delivers the lot to Loaves and Fishes.
"I have 10 chickens right now, and we have so many eggs," Keener says. "We thought it might be useful to give them to someone who needs them. I delivered four dozen last weekend."
Keener's group is set up to be self-sustaining: Backyard chicken farmers who'd like to get involved can email her to set up their own group, and she'll make arrangements so that each group can make their own deliveries. To get started, email her at proteintothepeople@gmail.com.