Private School Admission 101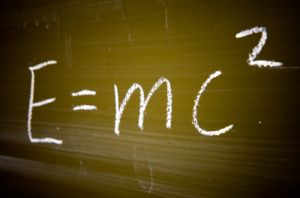 Article updated Sept. 18, 2017
Family life can be hectic. Add to that the stress of managing the private school application process and many parents (not to mention students!) feel overwhelmed. Take a deep breath and relax! By staying organized, you won't find yourself running in circles trying to remember when things are due and whether they've been taken care of.
The beginning of your search is the brainstorming phase. Remain open minded as you consider:
• The reasons why you want to pursue a degree at a private university (i.e., smaller classes, advanced academics, a new peer group, etc.)
• How each school's philosophy and approach will help fulfill these goals
• The amount that you are willing to borrow, if necessary, to make it happen
• The extent to which a well-known or "name school" is important to you
Action Items
As you research schools, there are things you can do to make the process go more smoothly. Throughout the year, focus on the following:
1. Do some soul searching.
The most important question to ask is why you're pursuing a private education in the first place. Unless you understand what you're looking for, it will be hard to determine which school is the right fit.
2. Make a wish list.
We know – as if you need another list in your life! This is a fun one, though. Both with your child and alone, detail all of the things you'd like to find in your dream school. Don't limit yourself. As you identify potential schools, call to request catalogs and applications.
3. Schedule an admission test.
Certain tests are only given once a year. Others are offered year round. Find out which tests your prospective schools require and set a target test date.
4. Hit the books.
The average student prefers video games over test prep as their activity of choice, but starting now can have a direct and positive impact on test scores. Don't go overboard, but get started.
5. Plan campus visits.
The best time to get a feel for a campus is during the school year. This is also when schools conduct in-person interviews. Call the admissions office of the schools you're considering and schedule a visit.
6. Create an application calendar.
Whether it's on your computer or with an old-fashioned paper list, account for every deadline and deliverable. Things like application essays take time! Application requirements may include: school records, letters of recommendation, a student statement, a writing sample and/or application essay, an application fee and a medical history form.
7. Request letters of recommendation.
A good recommendation isn't thrown together in two seconds flat! Give your champions as much lead time as possible and provide everything they need to send it in – including stamps! Some schools require up to five references from a combination of academic and extracurricular sources.
8. Make financial aid part of your campus visit.
Financial aid is a face-to-face process. During each campus visit, stop in to see the financial aid officer. There is a limited amount of need- and merit-based aid for private schools, but you may have to apply for it separately. Get details!
9. Keep track of paperwork.
As you work on each application, keep copies of everything you send in. This will make for easy reference later, and can also be helpful if you're applying to multiple schools with similar requirements.
10. Beware of deadlines.
Most schools have a January or February application deadline. Make sure you know when your application is due and get it in as soon as possible.
11. Save!
Squirrel away as much money as you possibly can. You'll thank yourself later.
---
Peterson's is a leading provider of education and career guidance resources.