Planning For the Future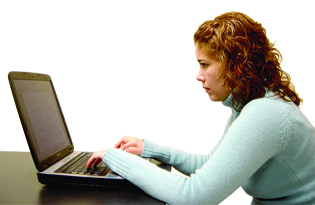 The care, love and nurturing provided by a parent can never be replaced or duplicated. Children with special needs, regardless of age, require special planning.
As a parent, there are some very important planning decisions that need to be made in advance in order to protect a child when you cannot.
1. Have a Last Will and Testament. A will provides for the distribution of your estate – who receives what, when and how much. Without a written plan in place, a child's government assistance and receipt of benefits is jeopardized.
2. Appoint an appropriate guardian. You, as the parent, may want to consider having yourself appointed through the State of North Carolina as the guardian of your child after your child turns 18. As the appointed guardian, you can continue to make life decisions for him or her after they are legally considered an adult.
In addition, it is important to nominate a guardian to care for your child after your death. Carefully consider the person you choose. He or she must be able and willing to care for a child with a disability. Talk to that person in detail, discussing your child's daily needs and your concerns.
3. Create a Supplemental Needs Trust. If a child is on public assistance, you run the risk of disqualifying him or her from continued receipt of the assistance if you leave a direct inheritance. A Supplemental Needs Trust (also known as an SNT) allows a child to still inherit from the parents' estate and continue to receive public assistance.
4. Know and understand Medicaid and Supplemental Security Income (SSI) requirements. Medicaid and SSI assistance programs are based on resources and income. Familiarize yourself with the requirements to qualify, as well as how payments may be used in order to eliminate risk of losing benefits.
Parents of children with special needs should speak with an attorney and financial planner that are experienced in assisting clients with planning for children who have special needs. Planning today for your family's tomorrow is the greatest gift a parent can give a child.
Sabrina Winters a Charlotte-based attorney who has assisted clients in all areas of estate planning for more than a decade.