Picking the Right Day Camp for Your Child
A checklist to vet your choices and get what you expect.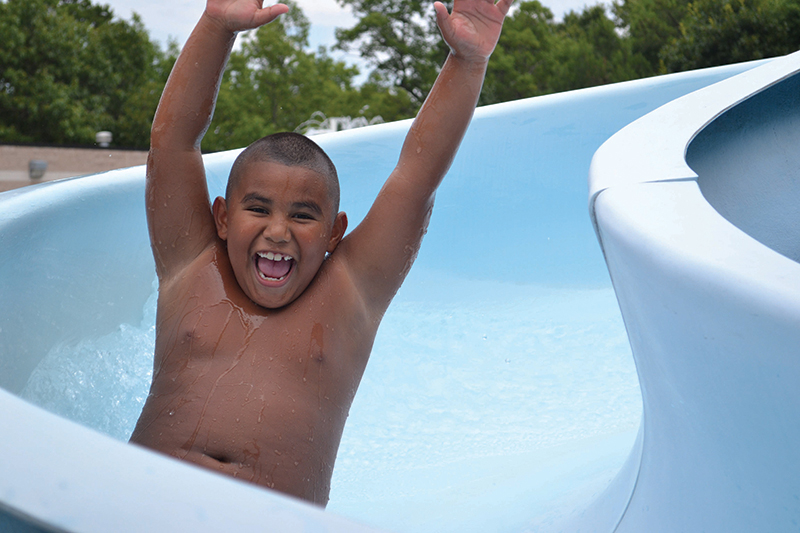 Thousands of children attend day camps in the Charlotte area each year, with registrations beginnning in mid-February. Day camp programs range from traditional swimming, games and crafts to more specialized camps in everything from robotics to tennis, but not all day camps live up to their glossy pictures and descriptions of children learning, playing outside and making new friends.
To make sure that a camp meets expectations, parents should ask questions and do their own research to verify that their child is going to summer day camp, not summer day care. Before you chose summer day camps this year, use this checklist to while doing your research to be sure the camp meets your expectations.
1. Talk to other parents and friends.
Ask friends, neighbors and co-workers for information and honest opinions about camps their children have attended, says J.J. Woodruff, youth services director at the Harris YMCA, which hosts hundreds of campers at summer day camps.
"As an employee, I'm going to tell you what you need to know (about the camp)," Woodruff says. "Other parents are going to be a better resource."
2. Inquire about staff training.
Ask what qualities the camp looks for in a good staff member. The Y hires counselors with excellent character, strong values, enthusiasm and experience working with children.
Some day camps may employee teachers during the summer or move teachers from a day care into a camp counselor role rather than trained camp counselors. Others require counselor training. The Harris YMCA hires about 200 temporary summer staff for its day camps, and all receive at least 30 hours of training that includes CPR, first aid and conflict management, Woodruff says.
SEE ALSO: Explore 450+ Charlotte Summer Camps
3. Ask about the daily activity schedule.
Good camps have detailed schedules that show what a child will be doing throughout the day. If a child is attending soccer camp, a schedule tells you how much time the child will spend learning new skills and playing the game. If you want your child to be outdoors, make sure that outside play comprises a significant part of the schedule. Unstructured, indoor downtime could translate into movie watching and video games.
4. Ask about structured activities.
Not all games are created equal. If you want your child to learn new skills, ask how that kind of training is integrated into camp activities. If you're sending your child to camp to learn how to swim, make sure that pool time involves swimming lessons, not just free play.
5. Is there an electronics policy?
A single electronic device can attract a swarm of kids and turn camp into a never-ending huddle around an iPad. If you want your child engaged at day camp, be sure that a lax electronics policy won't undermine activities.
6. Know your goals.
If you want your child to make new friends at camp, talk to the director about how the camp helps kids get to know each other and what experiences at camp will facilitate new relationships. If you're looking for an educational experience for your child, ask about story or reading times, educational components of camp activities and whether they match up with grade requirements at local public schools.
According to the American Camp Association, choosing a good camp can be as important as choosing a good school. The ACA recommends researching and visiting camps the summer before and signing up your child for your top choices when registration opens in the early spring.
Marty Minchin has two elementary-aged children and is a freelance writer based in Charlotte.