People Who Care
Five Charlotteans who stand out for their tireless dedication to their causes and the people that benefit.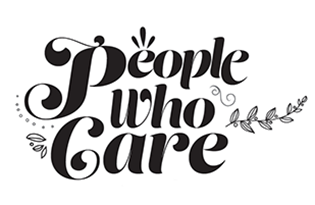 We believe that Charlotte is a community of families always available to help each other — families that stand up for causes that they are passionate about. With that idea in mind, we asked readers to nominate parents in the area that are making a difference by giving back and contributing to children in Charlotte. From supporting babies in neonatal intensive care to guiding teens on a path for success, we feel the following people stand out for their tireless dedication to their causes and the people that benefit.
— Michele Huggins, editor

Rosie Molinary
Circle de Luz
circledeluz.org
Rosie Molinary is changing young girls' lives by partnering young Latina students in Charlotte-Mecklenburg Schools with people who want to help. Circle de Luz, Molinary's nonprofit organization, provides intensive mentoring, cultural experiences and college scholarships to groups of girls who are in the program from seventh through 12th grade. Molinary, a former CMS high school teacher, mom to an adopted son, and author of "Hijas Americanas: Beauty, Body Image, and Growing Up Latina," conceived Circle de Luz after meeting many Latina high school students on her book tour. "One of the things that struck me was high school girls would talk about their dreams, and all of those dreams required higher education." From her research, Molinary knew that the girls likely did not have the resources to attend college.
Circle de Luz organizes groups of women who commit to donate annually to a scholarship fund for a class of Circle de Luz girls, called "Hijas." Each year, six or seven Hijas are chosen from a CMS middle school and stay together until high school graduation. They meet regularly for experiences such as navigating the high ropes course at Davidson College or taking a photography class, and they work on life and academic skills. In 2014, the first Circle de Luz class graduated from high school, and all five girls will attend college — many will be the first in their families to do so.
---
Heather Hucks
Bee Mighty, Novant Health NICU Family Advisory Council
beemighty.org
Heather and Darrin Hucks' son Tucker spent 151 days in the NICU as a micro-preemie. The experience fueled a compassion and drive in them to volunteer, which has led them to become leading advocates of support for parents of preemies. "The experience taught us perspective," Heather Hucks says, "and understanding that very complex and hard things can happen to anybody, and everybody in that situation needs support."
Hucks took over Bee Mighty, a charity that raises money to pay for therapy and medical equipment for NICU graduates, when founding couple Candace and Michael Richter moved to Colorado. In 2012, Hucks' first year at Bee Mighty, she hoped to raise $15,000. The organization raised more than $100,000 that year, and is on track for a similar total in 2014. "The community has stepped in and supported us in a way that we could never have imagined," Hucks says.
The Novant Health NICU Family Advisory Council, which Hucks is helping to launch, begins in January 2015 and matches veteran parents who have had a baby in the NICU with parents going through the NICU experience. The Hucks will offer "NICU 101" for parents new to the experience and will visit the NICU once a week. The Hucks also have become outspoken advocates of the Ronald McDonald House, where they stayed during Tucker's hospitalization.
---
Michelle Icard
Michelle in the Middle
michelleinthemiddle.com
Michelle Icard wants parents — and children — to rethink middle school. The author of "Middle School Makeover: Improving the Way You and Your Child Experience the Middle School Years," Icard is a nationally sought-after writer and speaker on the topic. Through years of working with students and ongoing research, Icard has become an expert in helping parents and children make middle school a positive experience. "My hope is for us to express empathy for this time of life and inspire people (to think) that instead of dreading this time period, embrace and be excited about it," says Icard, who lives in Charlotte.
Her initial interest in middle school was sparked about 10 years ago when she noticed that many of the students she was privately tutoring weren't actually having academic struggles. Their brains were overwhelmed trying to navigate the social world of middle school. Icard's work with students became the foundation for Michelle in the Middle, an organization offering a wide array of resources for middle school students and parents, including online courses; and Athena's Path and Hero's Pursuit summer camps for rising fifth through eighth graders; and conferences and meet-ups for parents.
When her children, ages 12 and 14, left elementary school, Icard felt prepared. "I didn't feel nervous about middle school or high school," she says. "I really liked both transitions. For me, it was a happy experience."

---
Karen Little
Alexander Youth Network and Wagon Wheel
alexanderyouthnetwork.org
Karen Little knows how to throw a good party. Whether she's helping kids duct tape a teacher to the wall or use squirt guns as paint brushes, she makes monthly birthday celebrations for kids served by Alexander Youth Network's day treatment program events to remember. "The kids are just so sweet and kind and appreciative," says Little, who has volunteered for Alexander Youth Network for more than three years. She got involved with Alexander Youth Network, which provides treatment for children with serious emotional and behavioral problems, when she was looking for a place to volunteer. She attended a birthday party at the agency to check it out, and has helped organize every party since by mobilizing her friends and contacts to pitch in. Little, a stay-at-home mom, and her children, who are ages 7, 8, 9 and 10, brainstorm ideas for each party. Little is willing to try almost anything her kids believe would be fun.
To get kids more involved in community service, Little founded Wagon Wheel, an initiative that mobilizes children to give back to the community. Her children collected more than 750 pounds of food in their neighborhood for charities, and she arranged for the Alexander Youth Network choir to sing Christmas Carols at an assisted living center. Little also meets each week with an Alexander Youth Network lunch buddy. "Everybody can volunteer and make a difference," she says. "You don't have to be a certain age or size. You just have to have the heart to put together an idea."
---
Sean and Jennifer McGrath
SOAR With Grace
soarwithgrace.org
Racers flood the streets for the Racing Against the Odds 5K. Days after Sean and Jennifer McGrath's 7-year-old daughter Grace had trouble lifting her arm to put on a sweater for church, a doctor diagnosed her with Diffuse Intrinsic Pontine Glioma (DIPG), an aggressive, untreatable brain tumor. Her parents had never heard of DIPG, but they quickly learned that no significant medical advancements had been made toward a treatment or cure in 30 years. Grace, who was a student at Weddington Elementary School, died in 2010, less than a year after her diagnosis. "You could either not continue or press forward," says Sean McGrath, who started SOAR With Grace with his wife Jennifer. "I think I owe it to Gracie and other families in the community to allow them to become aware of (DIPG)."
SOAR With Grace honors Grace's legacy of courage and determination, and raises money to fund research into a treatment and cure for DIPG. SOAR With Grace hosts the annual RACE Against the Odds 5K to benefit The Cure Starts Now Foundation. SOAR With Grace has joined The Cure Starts Now in a collaborative effort to support pediatric brain cancer research. In three years since the beginning of RACE Against the Odds 5K in Charlotte, SOAR With Grace has raised more than $135,000 for The Cure Starts Now.
The McGraths are passionate about educating people about DIPG, and have gotten to know Oren Becker, an assistant professor at Duke University and a leading DIPG researcher. "In my lifetime, if I can make one step in the right direction for a cure, that's the drive that burns within me," Sean McGrath says.