People Who Care 2017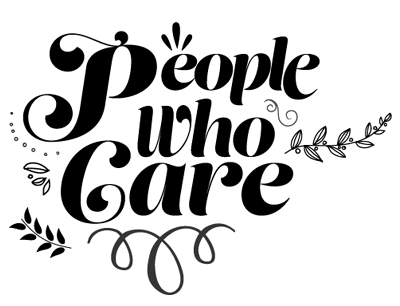 It's been said that necessity is the mother of invention. But these five Charlotte parents have gone above and beyond what's necessary with their inventive solutions to problems close by and across the globe. From leading inclusive dance classes to making sure kids have a comfortable place to sleep, each one of these parents are committed to improving the lives of children. They are proof that you never know when inspiration will strike – and that it often happens when it's least expected.
---
Daniel Fogarty | Beds for Kids
Helping families turn houses into homes
Photo courtesy of Daniel Fogarty
Daniel Fogarty with his daughter Lily Fogarty.
---
Daniel Fogarty has helped thousands of Charlotte-area families give their children a comfortable place to sleep at night. Fogarty launched Beds for Kids in 2011. "I was struggling with what to do with the rest of my life," Fogarty says. "I needed to do something with my life that mattered."
The nonprofit organization supports Charlotte-area families as they transition from temporary living situations or homelessness into permanent homes by offering its clients sturdy, quality furniture, including beds for children at a very low cost.
Beds for Kids "started small," with Fogarty collecting furniture in his garage, serving 256 kids its first year. In 2016, the organization served 1,881 clients. For 2017, the organization is poised to hit a new milestone. "This year, we'll probably cross the 2,000 mark," Fogarty says.
A typical Bed for Kids client is moving into a house and out of a car or a pay-by-day hotel. Most clients are working, many working two jobs. They may have enough saved to pay the first month's rent and get the power turned on, but they then move into an empty apartment, Fogarty says.
"We have served people that were fairly high up [career-wise]," he says. "We had volunteers here from local banks, and they ended up serving someone that had been many layers higher up than them in management. It was a layoff in 2008, a massive car wreck, a breast cancer diagnosis … and then homeless. That puts us all in the scope of being there. Just about any of us could be in that situation."
Fogarty says launching Beds for Kids has helped him grow as a parent. Seeing his own daughter's excitement at sleeping in her "big-girl bed" for the first time really drove home the power of the work he does. A sense of community building is something he wanted his daughter to experience as well. Giving local kids a way to volunteer — whether they're picking out a new bedding set at Target and bringing it to the Beds for Kids warehouse, or raising money so that other kids can have a bed to sleep on — has become a secondary part of the organization's mission.
"Growing that next generation is something we take very seriously around here," he says. In addition to accepting donations and giving warehouse tours, Beds for Kids opens up the warehouse for a Kids Serve Saturday event with family-friendly volunteer activities for all ages.
"We want to love the people who are standing in front of us every day," Fogarty says. "They're some of the most hard-working people. To live in poverty in Mecklenburg County is one of the hardest things I've ever seen." bedsforkids.org.
---
Meg McElwain | Mitchell Bays Turner Pediatric Fund
Helping families of children battling pediatric illness
---
It's every parent's worst nightmare: your child is diagnosed with a serious — and eventually, terminal — illness. That was Meg McElwain's reality in 2012 when her younger son, Mitchell Turner, was diagnosed with a rare form of pediatric leukemia at just 3 months old.
"When Mitchell was diagnosed, we realized very quickly that through his dad's work, we had 100 percent [insurance] coverage for Mitchell's care," McElwain says.
Although Mitchell achieved remission, he later relapsed and died just weeks after his second birthday. McElwain paired her skills as a nonprofit marketing consultant with the money that friends and family had collected for Mitchell's care to help other local families. Now in its fifth year, the Mitchell Bays Turner Pediatric Fund helps to support social needs, such as utility bills and mortgage payments, of families with children facing life-threatening pediatric illnesses.
"For me, this work is so very personal," McElwain says. "It fills the space where Mitchell's life would be." The fund works with families whose children are battling childhood cancers, but as an open pediatric fund, it can benefit the families of children facing any life-threatening pediatric illness, including pediatric mental health.
"Most people don't realize that kids have mental health issues too," McElwain says. "There is a 15-bed inpatient pediatric mental health area
of the hospital at Novant [Health Presbyterian Medical Center] where children as young as 5 years old are often on suicide watch."
To help address this need, Mitchell's Fund has partnered with the Children's Medical Fund and Foundation for The Carolinas to fund a pediatric mental health needs study. For the second year, the Mitchell Bays Turner Pediatric Fund is underwriting the salary for a full-time clinical psychologist at St. Jude Affiliate Clinic at Novant Healthy Hemby Children's Hospital to help children who are undergoing cancer treatment better understand what's happening to them throughout their cancer journey. mitchellsfund.org.
---
Deedee Mills | Behailu Academy
Empowering youth through the arts
Photo courtesy of Deedee Mills
Deedee Mills, left, is the founder of Behailu Academy, an arts-based after-school program that serves approximately 300 middle and high school students.
---
Restaurateur and mom Deedee Mills was inspired to create Behailu Academy after a heart-breaking mentoring experience. Mills was a mentor to a 12-year-old boy who, due to family circumstances, was in and out of his home. Over the course of six years, Mills watched as he dropped out of school, joined a gang, fathered a child and got arrested for murder.
"It was devastating," she says. "I felt like I didn't see him enough, I didn't do enough, I didn't say the right things. I talked to him about going to college … without truly understanding his everyday plight of survival."
Mills recognized that kids need somewhere to go after school to fill time and that sports aren't for every child. She created Behailu, an arts-based after-school program for middle and high school students.
"Through the arts, academic support and community service, our kids find their voice and use it to change their world," Mills says.
Since its first programs launched in 2012, Behailu Academy has served approximately 300 students in after-school and summertime programs. Students can participate in dance, computer animation, music production, painting, mixed media, photography and music therapy.
"It's always rewarding to see our kids graduate from high school," Mills says. "But for me, it's even more so when they get and excel in a job or career." behailuacademy.org.
---
Kim Smith | A Chance to Dance
Giving Kids With Special Needs 'A Chance to Dance'
Photo by Sarah Nelson Conklin
Kim Smith with students from a Chance to Dance. Smith's junior novice special needs competitive team received the 2017 Performance Award at the World Dance Championship in Seacaucus, New Jersey.
---
When Kim Smith's youngest daughter Reagan Smith asked to take dance lessons, she was determined to make it happen. But finding a dance studio that could accommodate Reagan, an autistic 8-year-old with sensory processing disorder, wasn't easy. Smith, who studied dance as a child and works as a receptionist for Plantation Animal Clinic in Matthews, decided to create a program herself. In 2015, she launched A Chance to Dance, hosted by Miss Donna's School of Dancing, that offers dance classes for special needs children.
"Reagan was my inspiration for the program," says Smith, who is the program director and a teacher. "A Chance to Dance is a champion for inclusion. We have students that range in age from 3 to 28 years old, and we currently have students affected by autism, spina bifida, Down syndrome, tuberous sclerosis, cerebral palsy, shizencephaly, achondroplasia, double amputee, sensory processing disorder and many others."
In 2016, Smith's junior novice special needs competitive team received the 2017 Performance Award at the World Dance Championship in Seacaucus, New Jersey. "They were the first-ever all special needs team to receive a golden ticket invitation to the World Dance Championship," she says.
In its third season, about 40 children are signed up for A Chance to Dance. "It's extremely fulfilling to connect with children through the magic of dance. The smiles, the giggles, the bond and the friendships we build with these children and their families is priceless." achancetodance.org.
---
Rebecca Wofford | The Lunch Project
Teaching kids how to be global citizens through food and fundraising
Photo courtesy of Rebecca Wofford
After visiting Tanzania and recognizing the need for a developed school lunch program at public schools, Rebecca Wofford founded The Lunch Project. The nonprofit serves 1,800 students in Tanzania.
---
Rebecca Wofford didn't set out to change the world. The attorney and mother of two was a professor on a trip to Africa, teaching her students how to write. At a school in Tanzania, a headmaster asked her to help — and it changed her life. Children there were just starting to get access to public education. At the time, Wofford's children were in first and second grade at Selwyn Elementary School. She thought of how different their school experiences were, realizing that new public schools in Tanzania had real challenges with learning and attendance, mostly due to one major challenge: lack of resources to feed lunch to students. Even with the challenges, Wofford was struck by the community's dedication to its children's educations.
I had these sort of overwhelming moments," she says. "And it wasn't even that I felt like I wanted to help them, it was more like, I want to be a part of this."
That's when inspiration struck. She could become a behind-the-scenes funder, working from Charlotte to help a Tanzanian public school develop a lunch program for their students. The Lunch Project was born.
The Lunch Project currently serves 1,800 students in two Tanzanian schools, and has plans to expand to a third school and 700 more kids. The nonprofit empowers Tanzanian communities by hiring local mothers to cook a culturally sensitive meal over an open fire for the school children, using supplies purchased from local farmers. The children gather firewood and buckets of clean water from the community well, and bring bowls from home. It's working: Having food at school every day has boosted test scores and attendance.
The Lunch Project's second mission is to give children in Charlotte a way to participate in something that makes other people's lives better. After her child's second-grade teacher asked her to speak to the class, she realized explaining how members of Tanzanian communities support one another through The Lunch Project was the best way to present their challenging circumstances in a positive light.
"It's pretty easy to understand," she says. "A kid needs lunch at school. You can feed one kid for 9 cents per day; a whole school for $100 or less. It really just took off," she says.
So much so, in fact, that other teachers wanted to get involved. Last year, she worked with Queens University to develop a true curriculum, focusing on empathy education, that's available to schools starting this fall.
After learning about The Lunch Project, kids are often inspired to raise money on their own, Wofford says. And since every dollar goes a long way, it gives them a sense of accomplishment. "The kids know their projects are meaningful," Wofford says. thelunchproject.org.
Aleigh Acerni is a Charlotte-based freelance writer who strives to teach her preschooler the value of giving back in the community.