Pediatric Surgery: A Wife's Perspective
We recently read about a busy day in the life of a pediatric surgeon. Here's more about the impact at home.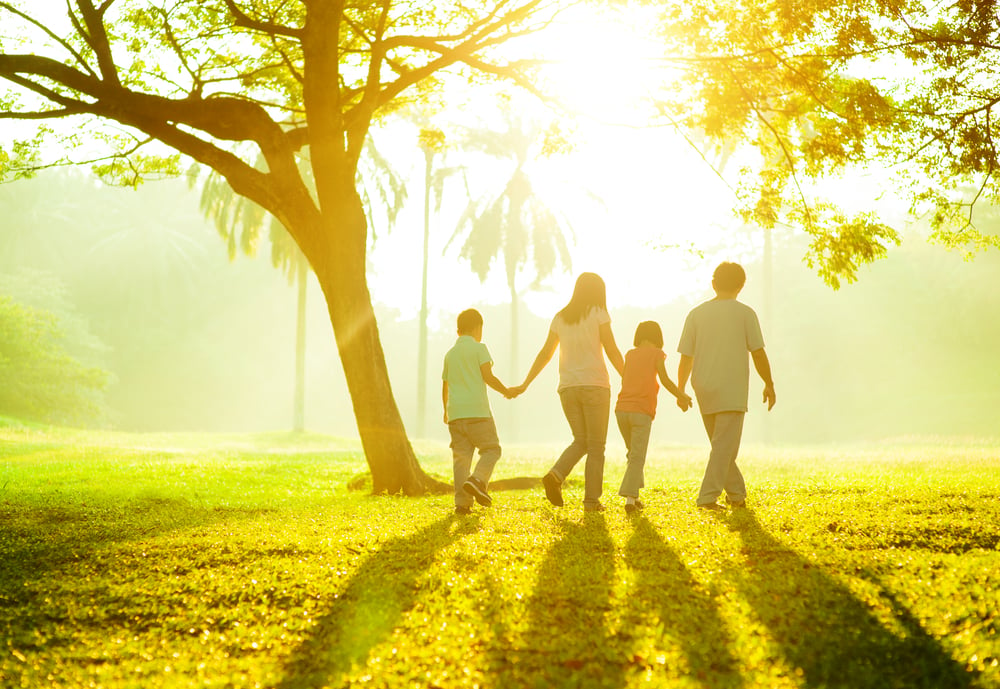 In February 2017, Dr. Andrew Schulman wrote a popular blog post titled "A Day in the Life of a Pediatric Surgeon," which described a busy, sometimes chaotic 24-hour period during which he balanced being a doctor, colleague, husband and father. We asked Dr. Schulman's wife about the other side of this demanding schedule. Here's what Alison Schulman had to say.
---
How did you and Andrew meet?
We were both at the University of Virginia doing our medical residencies in surgery. I met Andrew when I was at the end of the first year of my residency; he was finishing his fourth. When it became apparent we were going to be together long-term, I decided to stop my studies in medicine. There is not a day that I regret my decision. I love being available for my kids.
Andrew completed his subspecialty training for Pediatric Surgery at the Children's Hospital and Regional Medical Center in Seattle. We jetted back to my hometown of Houston to get married and had a four-day honeymoon because Andrew had to get back to be on-call. Kate (now 11) was born 15 months later. When she was eight months old, we moved to Charlotte for Andrew's position at Pediatric Surgical Associates. About two years later, Max (now 8) was born. We love it here in Charlotte. The people and practice continue to be a great fit.
What is the hardest thing about Andrew's job?
I'd say the hardest part is thinking I know what his schedule is for the day – but never really knowing. At any second, he might get pulled away. This weekend, he wasn't even on call, but he spent hours on the phone to ensure everyone at the hospital knew the necessary details about a complicated patient.
Having spent time inside surgery culture, I knew what I was getting into. But it definitely took me a couple of years to get used to it. Nowadays, I just don't plan anything for weeknights, and we don't go on vacations where Andrew will be unreachable. Especially with young children, I generally have to assume that Andrew is not going to be available. It's a pain, but after a while you get used to it and when he's here, it's like a bonus!
It's hardest on the kids, but they are old enough to understand how important his work is.
Is the work worth it?
There are two things about work that Andrew really enjoys. First is the actual operating, particularly when it's something that will really change an outcome for a child who is extremely ill. He loves finding new ways to approach a problem and find a solution. Second is seeing the kids come back to the office in better health, particularly the ones who have had complex issues. For example, with some rectal surgeries, a surgeon will perform an operation on a newborn baby but not know if the surgery was successful until the child is toilet-trained. Andrew will come home and say how glad he is that a patient is able to poop on his own!
Despite the impact on our personal lives, our family knows Andrew is helping families in what can be their darkest hour. What help us with this understanding is knowing the other doctors in the practice have Andrew's back, and that he has theirs. This is a rare situation in healthcare. At PSA, you never feel like someone is working more than someone else. It's truly a group effort.
The surgeons at PSA are all family first, and the practice is part of the family. The other doctors' wives and families all support each other. We make sure every doctor gets to important functions for his family, because we all get it. We make it work, and it works for us. PSA is a true team.
What is it like to have Andrew home?
Obviously, Andrew's time off is incredibly valuable. When he's home, he tries to do normal "Dad" things, like pick up the kids from school. I know many dads do the morning drop-off, but by that time, Andrew has usually been at work for two hours or more. But when he's off duty, he really loves getting to do those little things with our kids – that, and barbecuing!
For information on keeping your child safe and well, visit pedsurgical.com.