Parties With Purpose: Give Back with a Charitable Birthday Party
Turn your child's next birthday party into a party with purpose.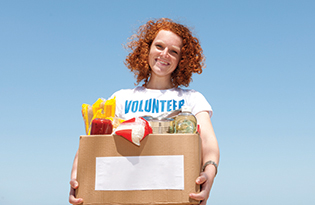 AGES 2-4
Have a Hawaiian Luau at your home, a Cinderella celebration, or a face-painting party and instead of gifts, ask your friends to support Bright Blessings, the Charlotte organization that supports homeless children the Charlotte area. Children may actually work to help the group put on a party for a homeless child or just bring items on the wish list to donate. Rather get fired up for blazing good birthday fun? Many local fire stations offer interactive experiences for birthday kids, games, contests and the opportunity to see a fire truck up close and maybe even operate the flashing lights. Ask your friends to make a donation to the fire department in lieu of gifts.
AGES 5-10
Get cooking at Flour Power Kids Cooking Studios where the birthday group participates in cooking festivities personalized for your child — all details such as cupcakes, pictures and invitations included. No presents please! Instead, ask guests to bring canned food to donate to Loaves and Fishes. Your child's party can be military-themed with water balloon target practice, craft table and yellow ribbon cutouts. Adopt a U.S. soldier and create care packages, or donate phone cards or other goods and supplies. Meet for a library program or a show at the Children's Theatre and ask friends to bring a new or gently used book to give to Promising Pages, a nonprofit organization that takes books other children have outgrown and gives them new life.
AGES 11+
Older kids might enjoy becoming junior volunteers at the Humane Society of Charlotte. Instead of gifts, ask friends to collect items such as toys and treats for the animals. Take your donations to the shelter so they can thank you in person, or schedule a tour for your group well in advance.